iBWAVE MOBILE
AUTOMATE YOUR SITE SURVEY PROCESS.
With the iBwave Mobile app, you can capture all the information from a site survey (measurements, photos, notes) and easily share the information with other team members via the cloud. Opening and working on design files is seamless between iBwave Design and iBwave Mobile. And with iBwave Mobile Planner, you can go one step further and also start the design of the network on-site using the automatic access point placement to validate candidate locations as you go. The result of using iBwave Mobile? Network designs take less time, are more accurate and the risk of rework during installation is eliminated.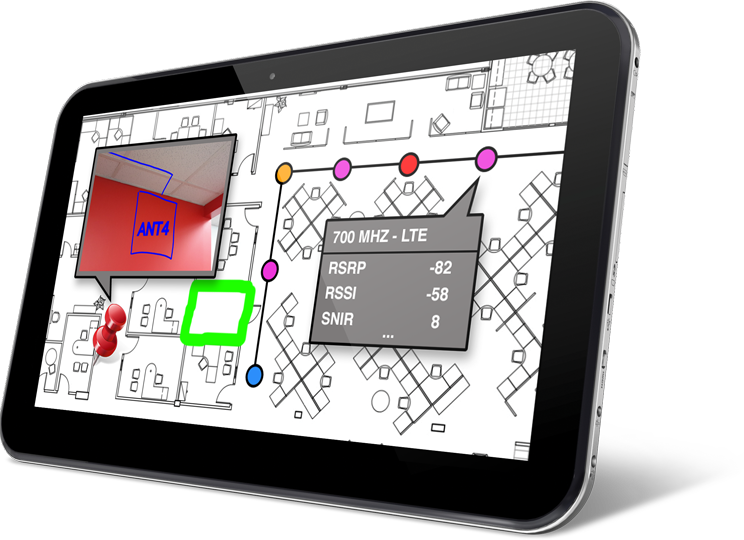 Discover the right iBwave Mobile app for you.
Not every company has the same site survey needs. Find the right version of iBwave Mobile for you.
Ideal for Site Surveys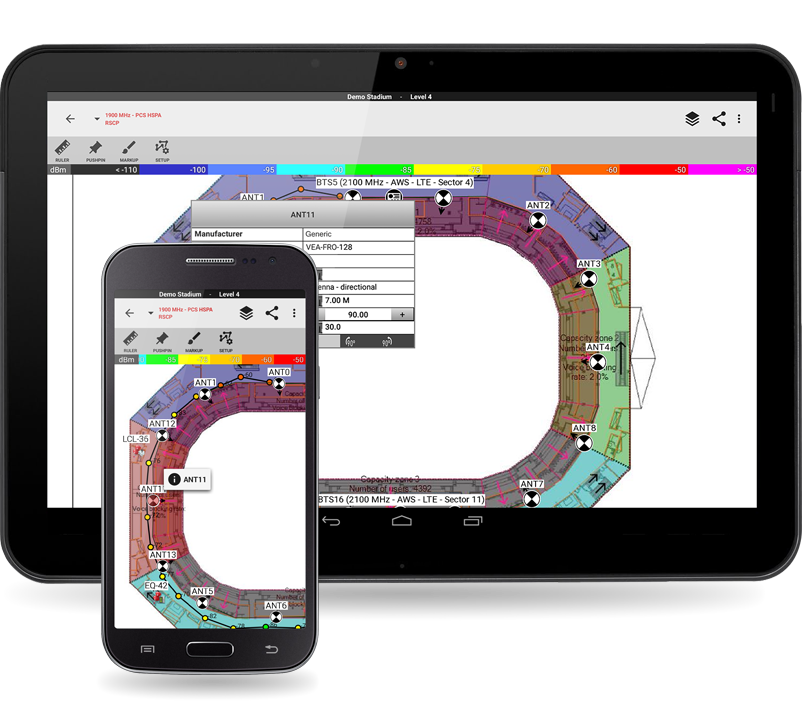 Ideal for Site Surveys, Small Cells & Wi-Fi Designs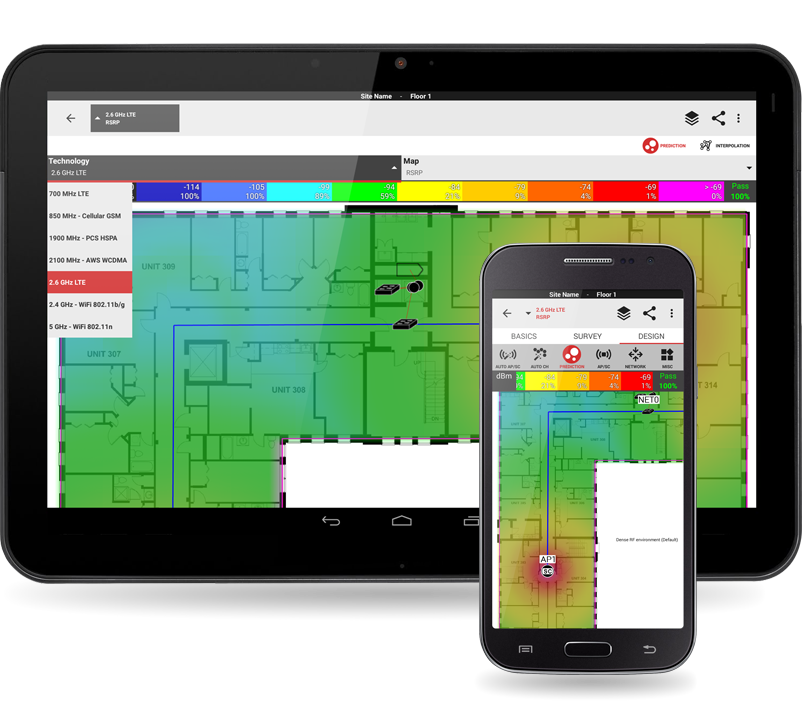 SOFTWARE REQUIREMENTS
HARDWARE REQUIREMENTS
Minimum
1,2 Ghz CPU Dual Core
1GB of RAM
Built-in rear camera
Recommended
1,6 Ghz CPU Quad Core
2GB of RAM
MINIMUM VERSION FOR COLLECTION TOOLS
Accuver - XCAL-Harmony: 2.01.088
Accuver - XCAL-Mobile: 4.13.268
Keysight - Nemo Handy: 2.70
Keysight - Nemo Walker Air: 1.60
Ascom - TEMS Pocket: 14.3.1 (single device only)
Enhancell - Echo One: 2.0.6
Enhancell - Echo Plus: 2.0.9
Falcon Smart - Falcon Kit: 1.10
PCTEL - Seehawk Engage: 2.0.6
PCTEL - Seehawk Engage+: 2.0.9
PCTEL - SeeHawk Touch: 1.2
Solutelia - WINd Pro: 4.1.0 (multiple devices & scanner supported)
SwissQual - QualiPoc Android: 15.0
SwissQual - QualiPoc Freerider: 16.2 (scanner supported)
* While iBwave Mobile Note & iBwave Mobile Planner should work on most Android™ based phones & tablets, we cannot guarantee that they will be compatible with all of them. For integration with 3rd party collection tools, you should first contact your respective vendor to determine device requirements.
iBwave Mobile Planner and Mobile Note are now integrated with leading RF data collection tools. Discover how this will help you streamline your wireless network survey and design workflow