Join the iBwave Annual Maintenance and Support (AMS) program!
Get a wide range of support services and resources aimed at ensuring you get the most out of your investment.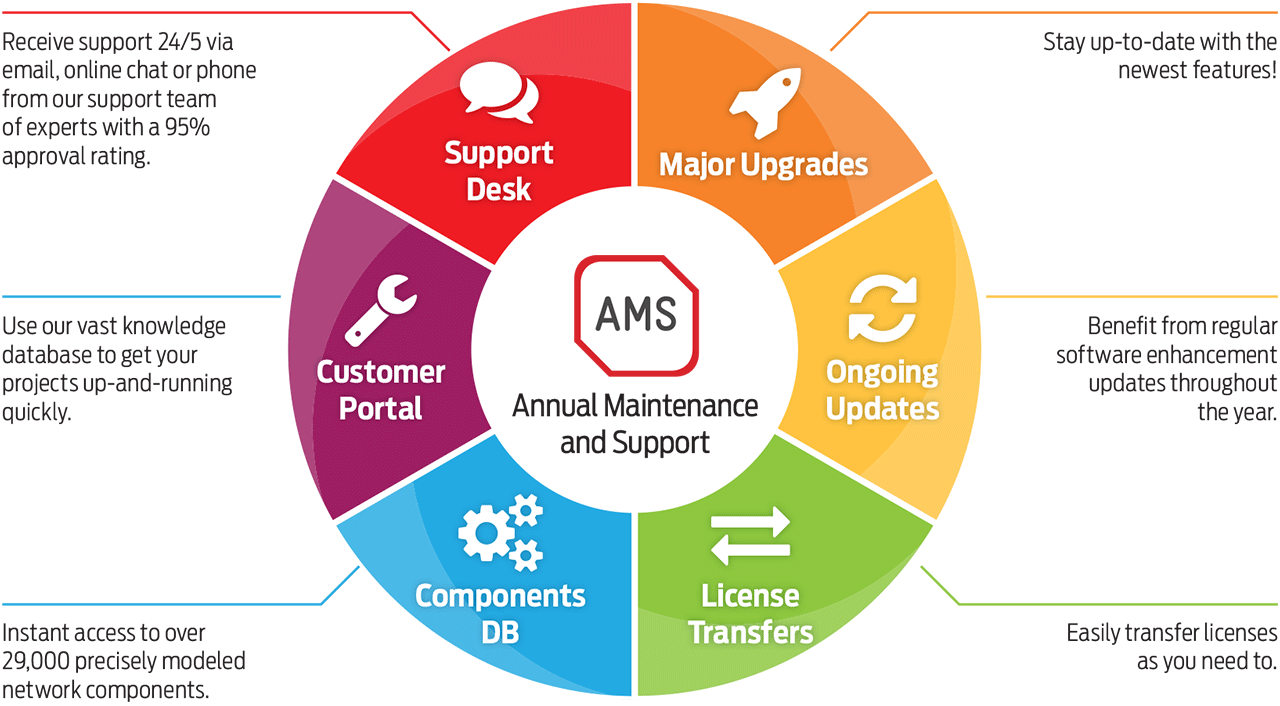 What do you get?
24/5 Access to Our Support Team
Get help in troubleshooting any technical issue. Be sure you get your work done right and quickly!
Contact our customer support by phone, email or chat. We are available from 9 am to 5 pm, Monday to Friday in all major time zones: EST, CET, and SGT.
We describe all solved support issues in our Support Knowledge Base, so you also get access to the extensive library of hottest support topics.
Major Software Upgrades
Get the most out of your iBwave tools' functionality and productivity and stay up-todate with the latest technologies!
All our existing AMS subscribers are entitled to a minimum of one major yearly upgrade that covers all products in the iBwave Suite.
Regular Software Enhancement Updates
Take advantage of our regularly scheduled enhancement updates done on an ongoing basis throughout the year.
License Transfers
Transfer licenses to your colleagues at no additional cost. Transfers can be done from one user to another within the same company (maximum of 2 license transfers per user per year).
Components Database
Always have access during your projects to the newest network components, regularly added to our database of over 29,000 network parts.
MyiBwave Customer Portal
This is where all the magic happen! Set up your license transfers, watch training videos, browse through support cases and get your projects up-and-running quickly.