Meet iBwave Wi-Fi® Mobile - our new cloud-connected mobile app with the power to survey, design and validate Wi-Fi network designs from the palm of your hand.

Picture it - you're off to survey a site, go to grab your laptop and then suddenly realize...you don't need your laptop. After telling your back it can thank you later, you simply grab your smartphone or tablet with iBwave Wi-Fi® Mobile on it and head out the door.

Arriving on-site, you pull out your smartphone or tablet and...
 
Run active or passive surveys.
Run either an active survey to spotcheck the networks current throughput or a passive survey to validate signal levels. All data is auto-saved as you go, just in case.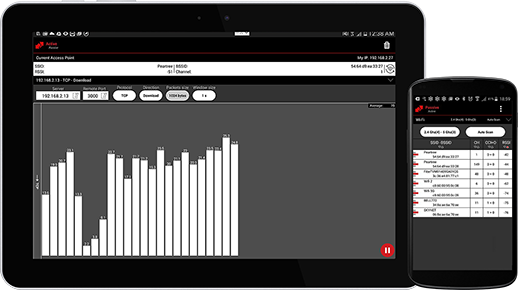 Take, save & annotate images to geo-located pushpins.
Launch your smartphone or tablet camera from the app to save images, videos or audio notes of the space you're designing, to geo-located pushpins on the floorplan. Add your own annotations to clarify installation instructions and provide them with a printed report for reference during installation, significantly reducing install errors.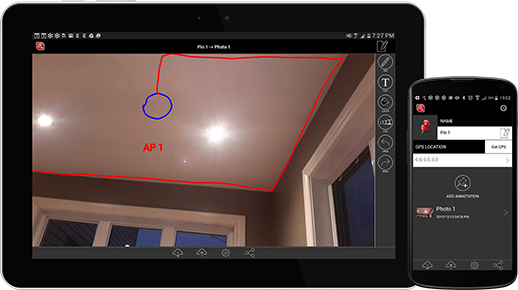 Design the network & easily share it with your customer.
Drag and drop accurately-modeled vendor access points, network and installation equipment onto the floorplan, run prediction on-the-spot, and complete the physical validation of your design as you go. Send the files to your customer to review with the free iBwave Viewer (think Adobe reader for designs).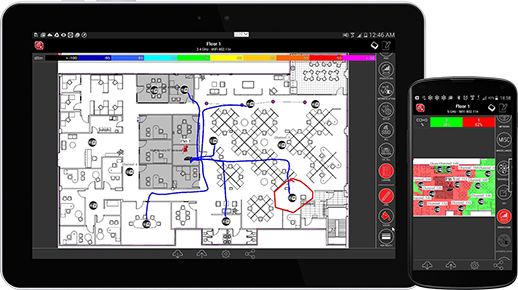 Save to the cloud for collaboration & access next time.
Send your survey results, design and all site images, videos and notes to a project file in the cloud where your team can access the files for review/collaboration - or where you can access them next time you head back to the site.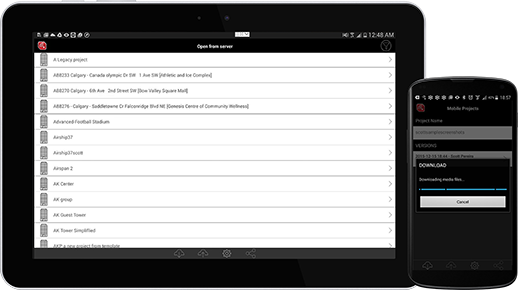 Validate your design & send close out package.
Post-installation, take your smartphone or tablet back to the site to validate your design with an active survey. Provide your customer with a close-out package of the final design. High-five yourself on the way out.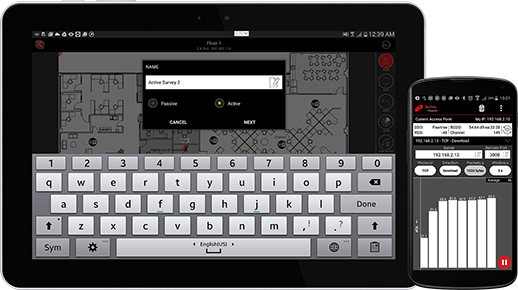 And there's more Wi-Fi coming. In March we'll be releasing the Windows version of iBwave Wi-Fi to give you even more power for designing Wi-Fi networks: beautiful 3D design with customizable materials, complete equipment list, and seamless connectivity to iBwave Wi-Fi® Mobile via the cloud.
 

Wirelessly Yours,
iBwave