Release 10 is here and it's all about network densification and enabling true LTE Advanced data throughput to provide network users with a great mobile experience.
UPGRADE NOW
What's New in iBwave Design
Network Densification
Leverage the powerful iBwave Design capacity engine to quickly and easily simulate different network densification design scenarios and significantly improve your mobile broadband design accuracy. Further optimize your in-building network for more data connections and higher data user rates.The result? Enable network densification to tackle high capacity venues like stadiums, shopping centers, large transportation venues, and more.
LTE Best Server Map RSRP, RSRQ

Probe with the 1st, 2nd, 3rd and 4th best server.

The result? Quickly troubleshoot interfering sectors and easily optimize for higher data throughput.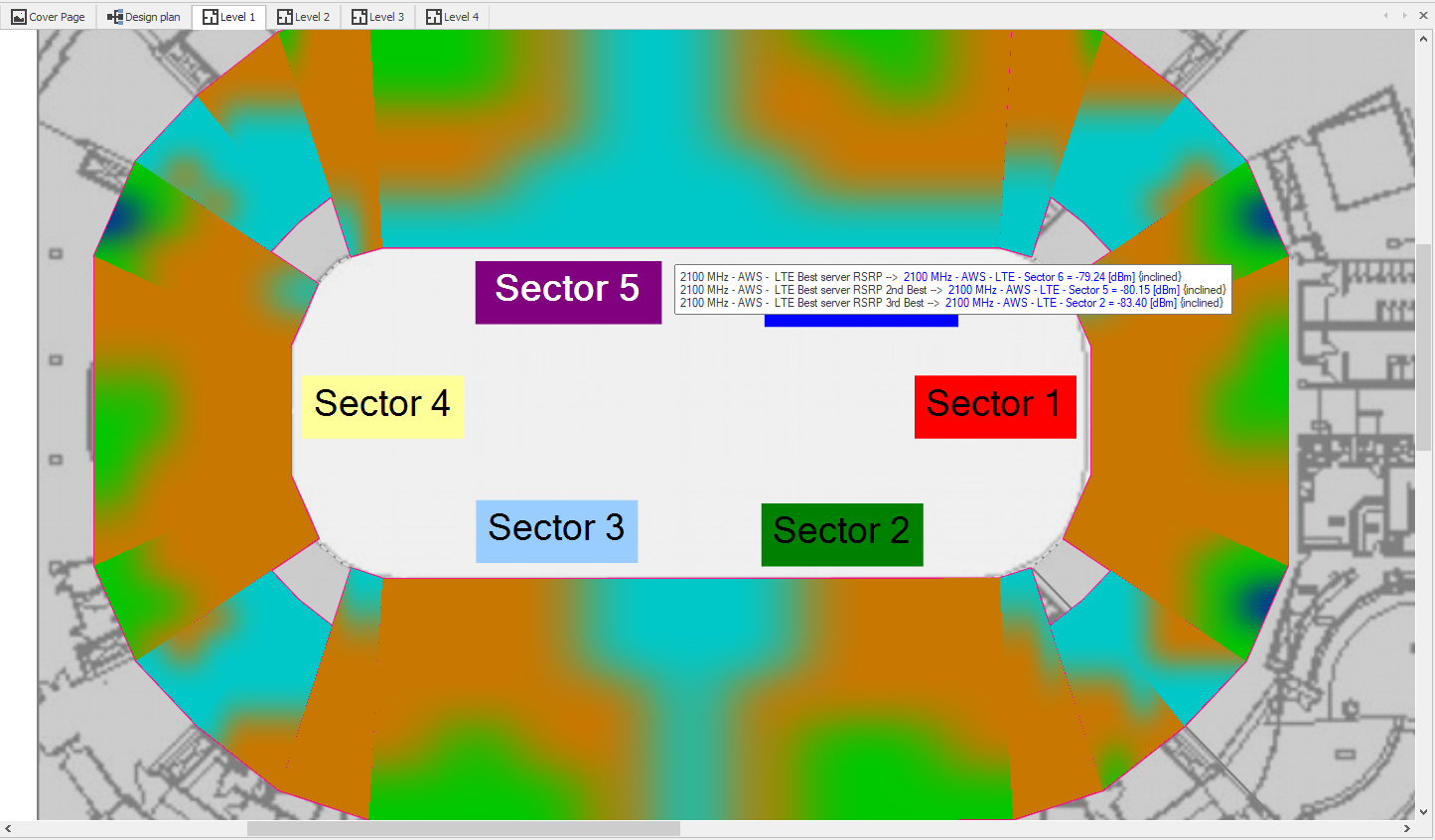 ---
Handoff Matrix

Provides new output map to quickly spot handoff overlap between sectors.

The result? Further optimize the sector configuration with correct handoffs while saving cost on equipment deployments.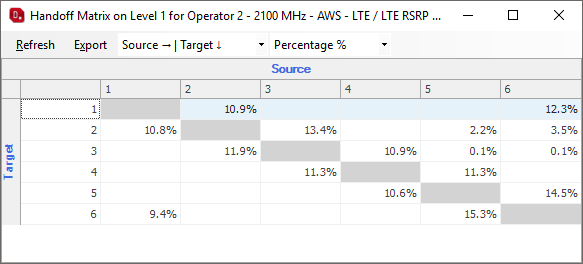 ---
Body Loss Modeling

This feature allows you to consider the impact of body loss on prediction for high density venues.

The result? It provides more design accuracy to optimize antenna placement in large venues for higher data throughput.
---
Frequency Reuse Architecture

Now you can re-use multiple channels with LTE Bands.

The result? Fully leverage all the available LTE licensed spectrums while reducing interference between adjacent sectors to increase overall user data throughput.
---
LTE-LAA
Leverage the unlicensed 5GHz spectrum as a secondary carrier to boost the speed of your LTE in-building network.
LTE Coverage maps at 5 GHz
Carrier aggregation with unlicensed band
The result? Achieve true LTE Advanced with downlink speedup to 1 Gbps. Take advantage of LAA to greatly improve your network capacity by off-loading cellular data traffic on unlicensed spectrum while saving on licensed spectrum cost.
---
Version Tracking
Get visibility on the version number of the software used to create your network designs.

The result? Ensure that the network design is consistent across all projects using the most recent prediction and modeling improvements within iBwave Design.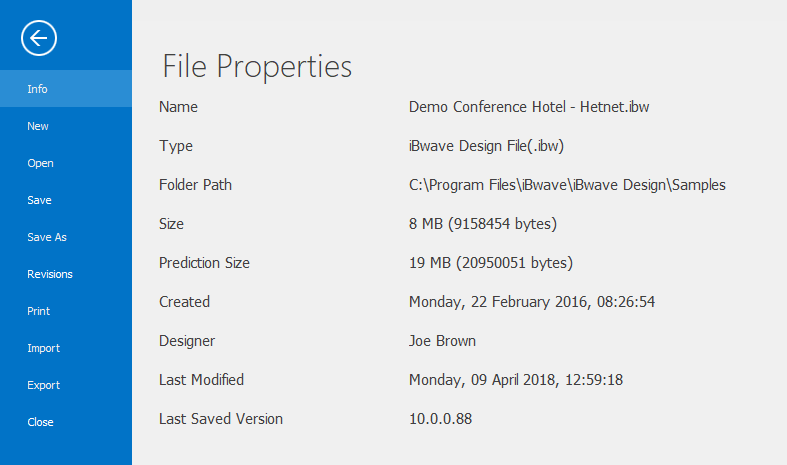 ---
What's New in iBwave Mobile Planner
iBwave Mobile On-site Report and Design Approvals
Enhanced markups and annotations
New PDF reports: annotations, Output maps, BOM
Signoff Page or e-signature option within the mobile app

The result? Save valuable time and costs associated with multiple site visits, get on site approval with one click reporting and sign off options for your customers.
---
What's New in iBwave Unity
iBwave Unity 10 offers more data power to iBwave Unity users. It allows to easily transfer your own company data into Unity. Now all the in-building project data can be centrally digitized with Unity and safely shared with all in-building project stakeholders within the organization.
Customizable Fields for Project Reports

Gain full control of how you work and the information you track on your projects with custom fields.
Easily integrate project data already used by other existing in-house IT platforms into Unity.

Import/Export Project Data in Unity using Excel

Enable quick integration with internal tools
Enable batch update of customer data in Unity