What's New in iBwave Design Suite
Design for network densification faster with the latest release of iBwave Design. Upgrade today to take advantage of the new quick connection tool for fast cabling, faster prediction times for large complex projects, and improved MIMO support, including 2x2, 4x4 and interleaved MIMO.
Faster Prediction for Large Projects
Prediction Times

See up to 50% time savings when running your heatmaps for large and complex projects with a new prediction engine that maximizes the efficiency of your computer's physical memory, drastically reducing the time it takes to run prediction.

Resolution and Walls

Take more control over prediction times by assigning certain areas low-resolution (for example, outdoor areas) or choose to opt out some walls all together from prediction if you want to.

Automated Backups

Better manage your prediction runs with the ability to resume any interrupted predictions (ex: from a power failure), view or delete prediction backups as you wish.
UPGRADE NOW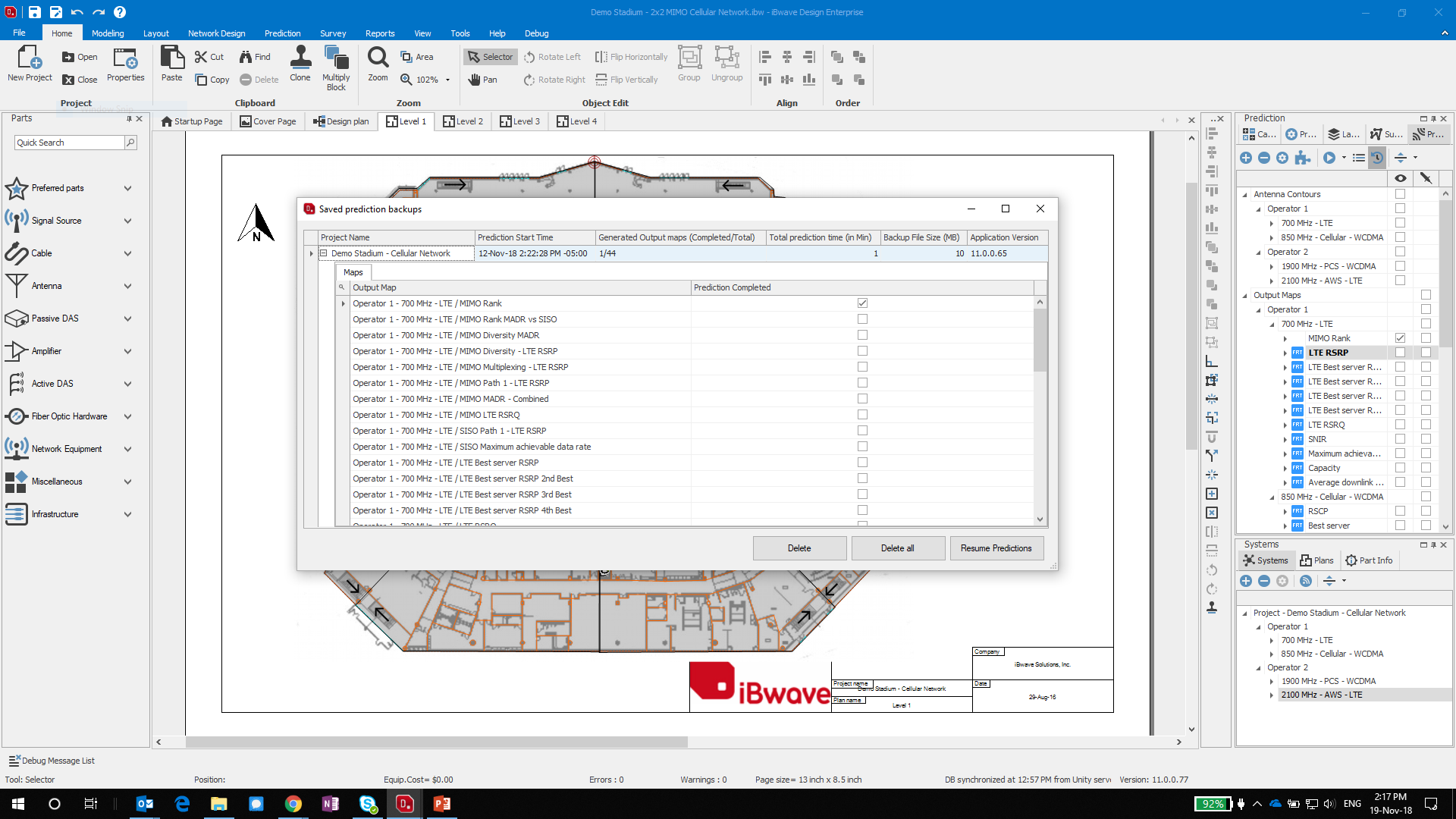 ---
Faster Cabling
Quick Connection Tool

Save up to 80% of your time with the new quick connection tool that automates the process of connecting one part to many in your designs. Select your source , your destinations, and cable and watch as it all quickly connects in seconds.

Risers

Risers are now available in iBwave Wi-Fi®. Real-world modeled risers are now available to design with, automatically aligned on your floor plans and capable of having multiple cables routed through the same riser.

Cable Trays as BOM Component

Cable paths can now have parts associated with them, turning them into a Bill of Materials component that will list a part with the entire length of the cable path associated to it.
UPGRADE NOW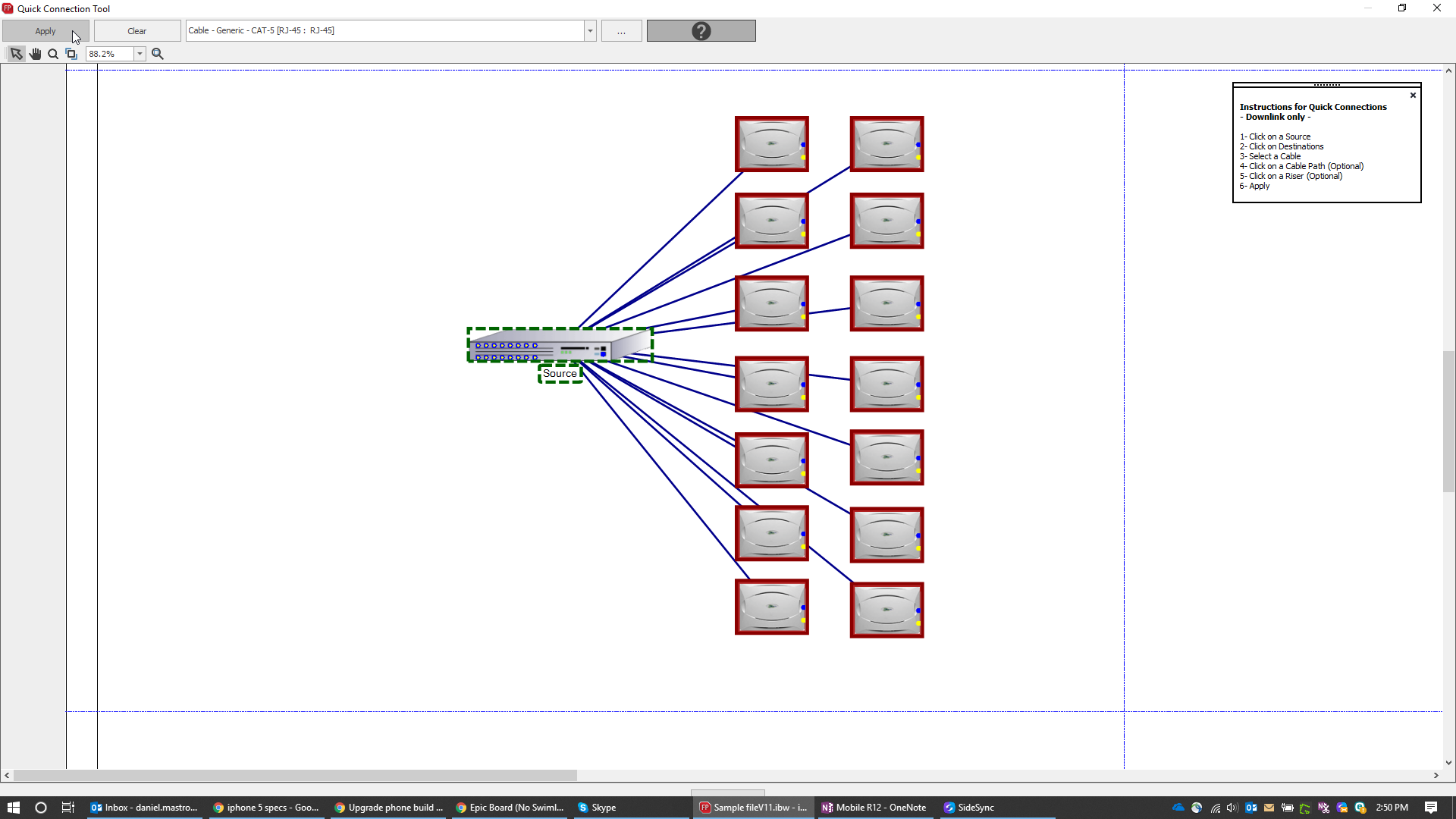 ---
Improved MIMO Support
Improved 2x2 and 4x4 MIMO Support

MIMO Ranking calculations are no longer assumed, but accurately calculated. And take advantage of the new Output Map Options including:

Diversity (Rank 1) – Multiple Identical Streams
Multiplexing (Max Rank) – Multiple Different Streams
Specific Path – Selected Stream
Automatic – Using the predicted MIMO rank in your output map

Ranking Maps

See a visual representation of rank locations on the output map.

MIMO Output Map Variations

View MIMO characteristics at Diversity, Multiplexing and Individual antenna path. Select MIMO stream options: Automatic (use ranking), Diversity (min rank), Multiplexing (max rank), or Specific Path.

BEAM Definitions

Define MIMO components with individual radiation patterns and phases for antennae. Create beams, assign to connectors, change azimuths, 2D patterns and more for each beam.
UPGRADE NOW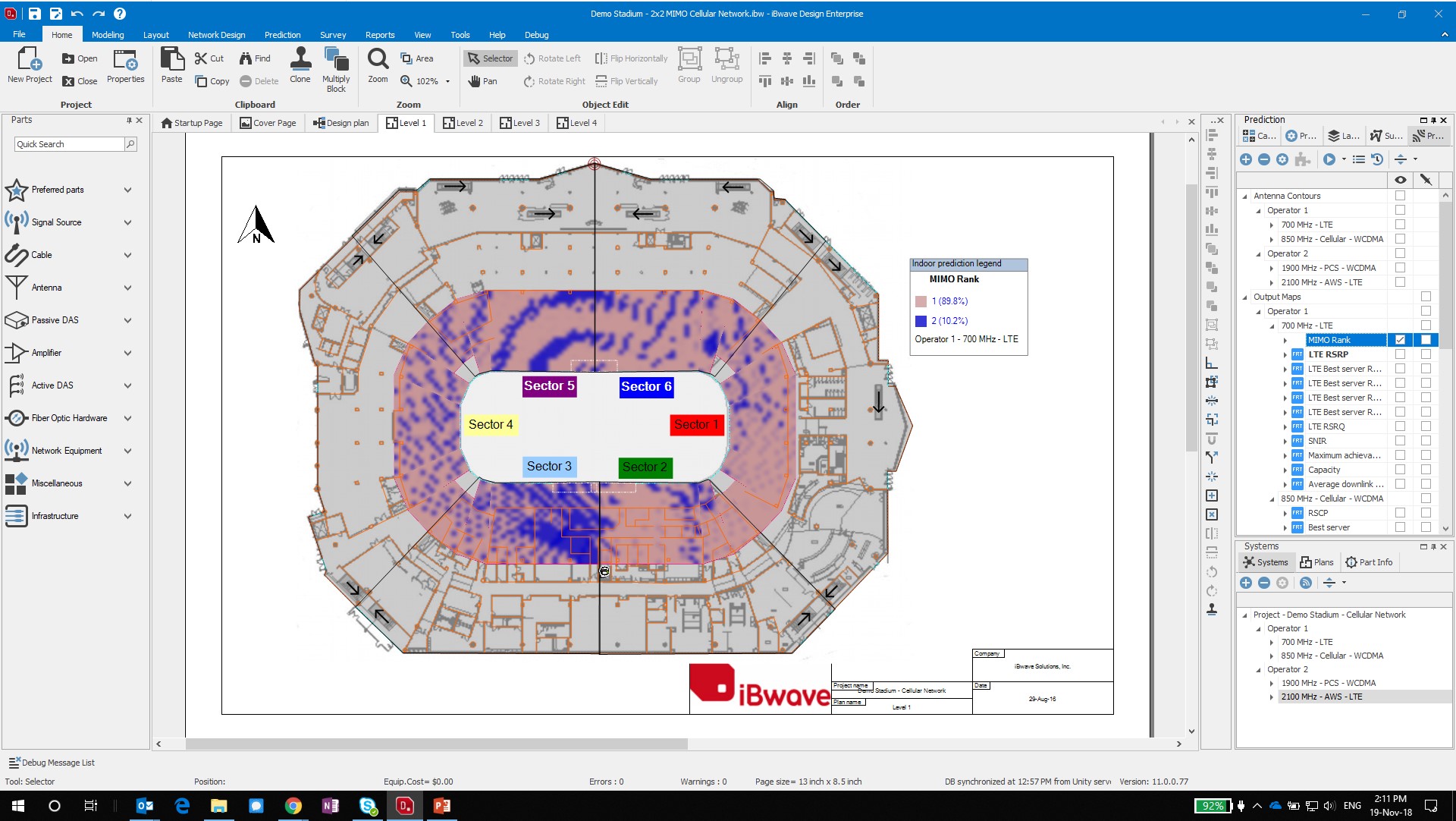 ---
Improved Annotations
Annotation Tools in Desktop

All the tools to markup and edit a picture annotation are now available on the desktop version as well.

Condensed Annotations Report

Select to have a 'condensed annotations' report, that combines the floor plan and the annotations on the same floor.
UPGRADE NOW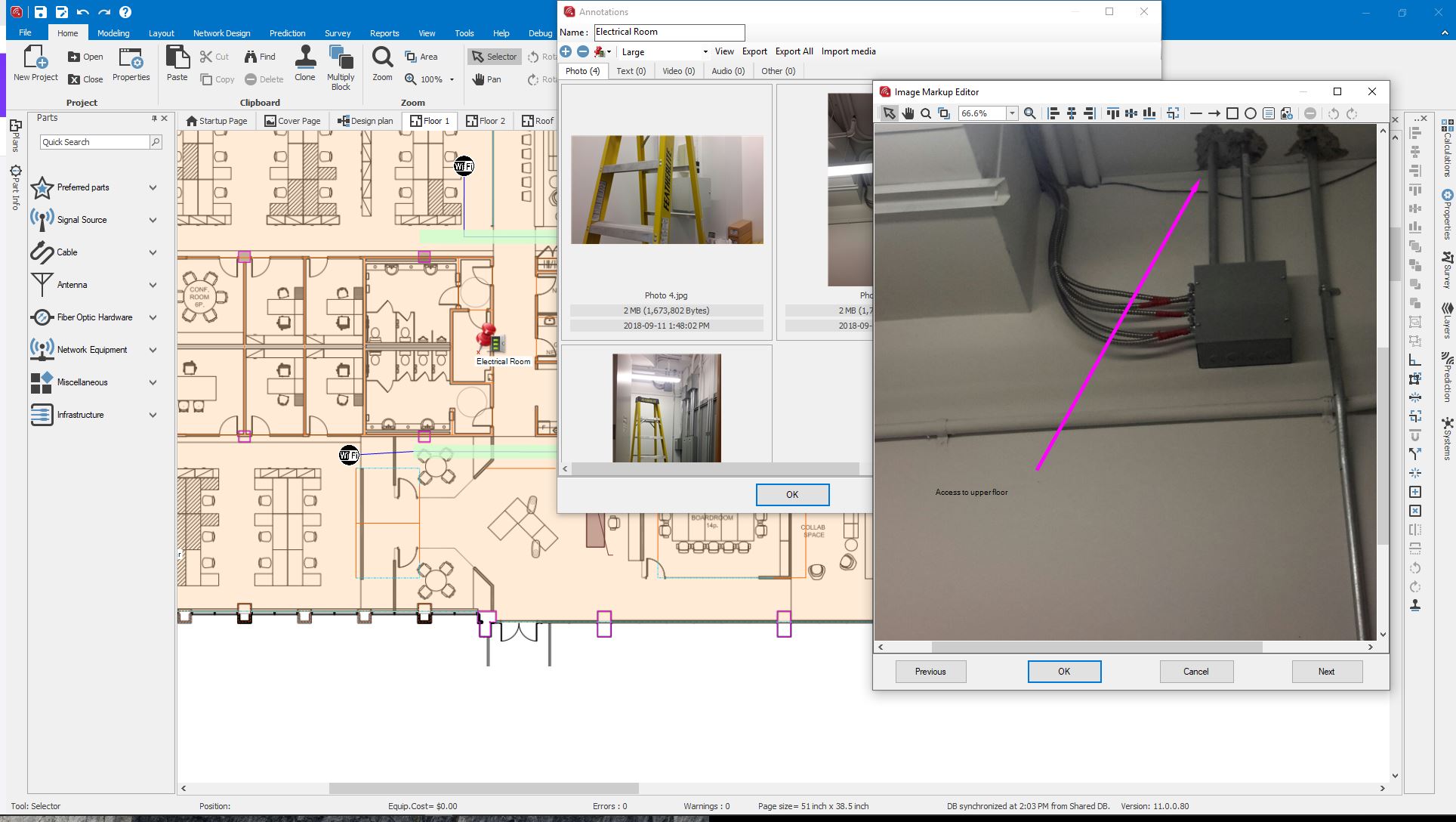 ---
iBwave Mobile Planner and iBwave Mobile Note
Annotation Improvements
Component Images in Annotations

You can now add the part picture from the components database to your picture annotation. Re-size and rotate the image to fit proportionally into your image, enabling you to mock up a realistic image of part placement.

Annotation Relocations

Easily move annotations from floor to floor with the click of a button.

Duplicate Annotations

Duplicate images to create various versions of mock ups as you need to.
UPGRADE NOW