The newest release of iBwave Wi‑Fi® is here and packed with powerful new features to accelerate your Wi‑Fi network design process and ensure you deliver high‑quality networks every single time.
The ability to design and visualize Wi-Fi networks in 3-D is a unique iBwave feature that I have come to rely on for access point placement and troubleshooting. The granularity iBwave provides is exceptional, especially with the new capability to design with multi-radio APs that are unique to Riverbed Xirrus for supporting high density Wi-Fi networks. Add to that the mobile tools and the variety of reports you can generate makes iBwave an invaluable tool for Wi-Fi deployment.
- Ty Parker, Director Solutions Engineering for Riverbed CWNE #173 -
iBwave's 3D predictive modeling and new smart antenna contouring with fast ray tracing takes Wi-Fi design tools to a whole new level.
- Alan Blake, CWNE #129, CWNT, United Kingdom -
From a vendor neutral perspective, probably iBwave Wi-Fi (PC Version) is the most advanced solution in the market. With full support to integrate Wi-Fi APs with detailed backhaul cabling , network infrastructures and budgeting, 3D venue modeling and network visualizations, the most advanced RF calculations for prediction accuracy, and cloud integration to simplify the interaction between Wi-Fi architects, project managers and site surveyors.
- Ronald Van Kleunen, CWNE #108, CEO Globeron -
In today's high density Wi-Fi environments, airtime is a precious commodity that is best served by the abundance of available channels in 5 GHz. Access points with dual 5 GHz radios are best suited to meet airtime and capacity needs. A software selectable radio also offers the benefit of 2.4 GHz connectivity when needed. iBwave's multi-radio feature assists any WLAN professional with dual 5 GHz WLAN designs in addition to legacy 2.4/5GHz WLANs designs.
- David Coleman CWNE #4 -
Smart Antenna Contouring
View signal strength prediction results live on the floor plan while you place the APs during the design phase of your project.

The result? Reduce the number of times you need to run prediction to ensure accurate AP placement and save a significant amount of time.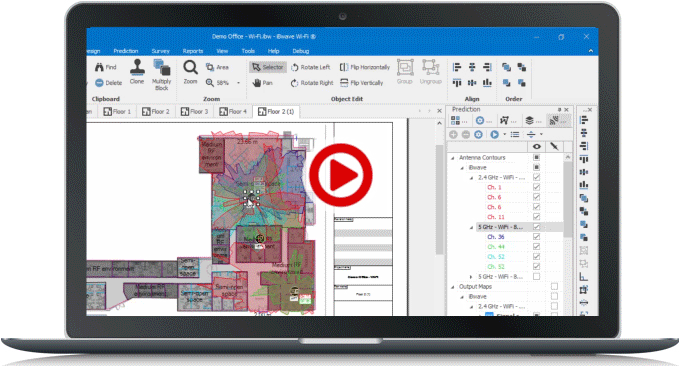 ---
Multi-Radio APs
Design high‑density venue networks using our new models of multi-radio access points from Aerohive, Cisco, Xirrus and more.

The result? Improve the accuracy of your predictions and bill of materials for high‑density network designs.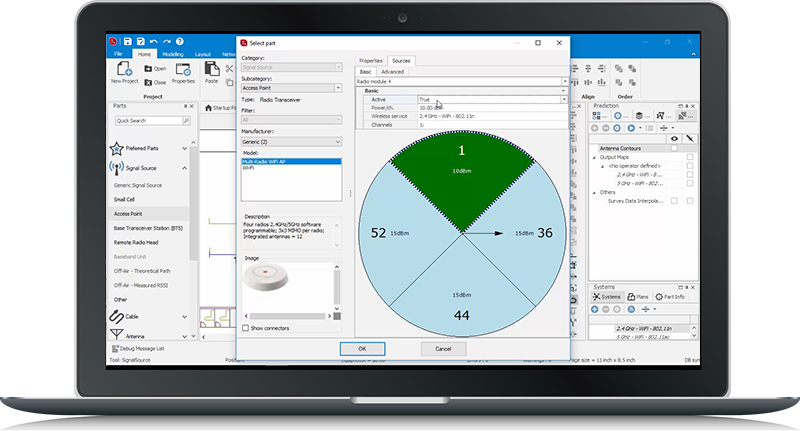 ---
Automatic Cable Alignment
Model cable trays in iBwave Wi‑Fi® Mobile or iBwave Wi‑Fi® and then take advantage of the new automatic cable alignment feature in iBwave Wi‑Fi® that will automatically snap your cable to the trays along the cable route.

The result? Save hours of time when routing cable and never worry about the alignment accuracy again.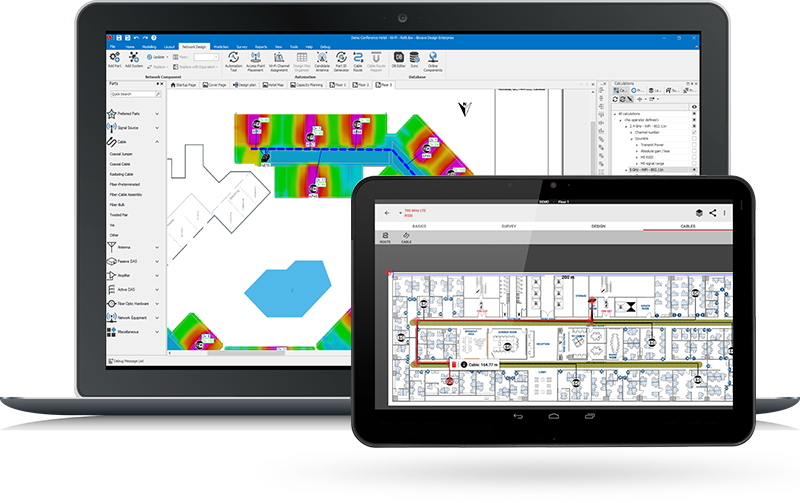 ---
Prediction Exclusion Zones
Exclude areas from the prediction calculations so you focus only on the areas that are intended to receive coverage.

The result? Better accuracy with the compliance reports and more meaningful output maps.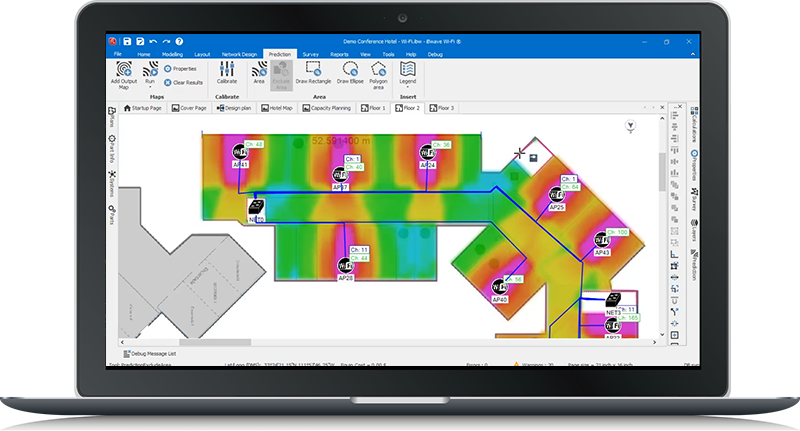 ---
User Interface Updates
Always in a continuous effort to improve our user's experience with the software, with this release we have included minor tweaks that allow users more flexibility and customizations in how they work, as well as improved access to online chat support.

The result? Access your most used features even faster than before.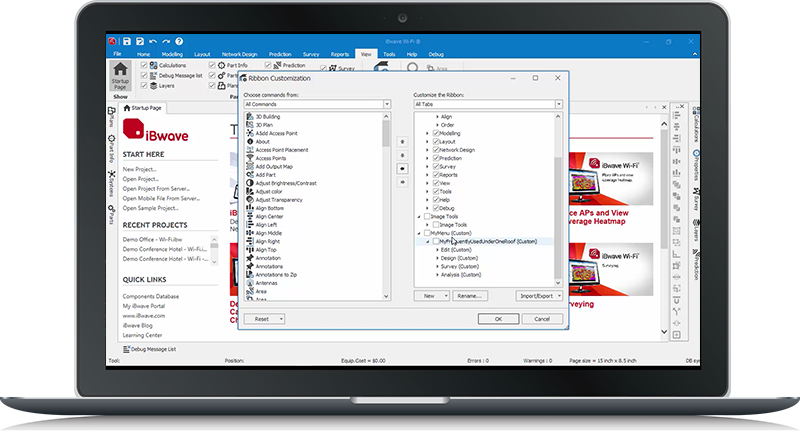 ---
Reset Part IDs
Reset the part IDs of your design plan so the order of the parts are in a logical order for the installation team.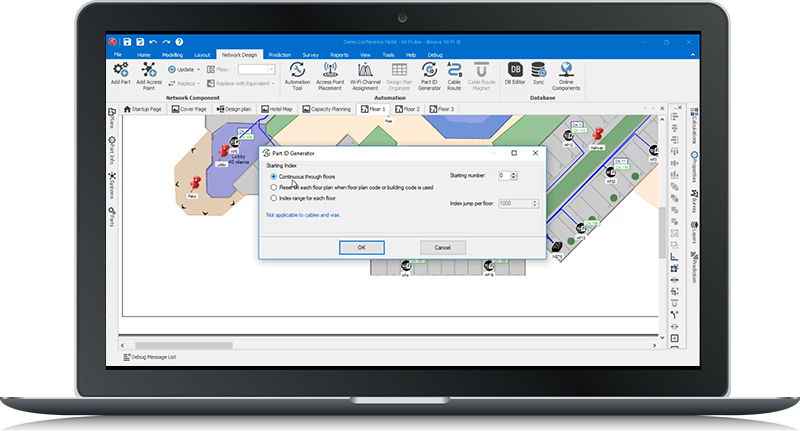 ---
Mobile CAT5 Cable Support
New in R9, iBwave Wi‑Fi® Mobile now supports CAT5 cable routing.

The result? Route cable for your network design on-site.