CERTIFICATION PROGRAM
Acquire hands-on industry standard knowledge with iBwave's Certification Program, instilling proficiency in indoor wireless design planning and deployment strategies using iBwave Design Enterprise. The certification program is designed for wireless and radio system designers, radio network engineers, radio network planners, RF specialists and consultants, radio access network development specialists and RF managers. It turns RF professionals into in-building wireless technology experts.

VIEW CERTIFICATION SCHEDULE DISCOVER OUR CERTIFICATION BUNDLES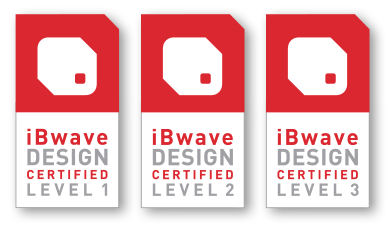 BENEFITS OF GETTING iBWAVE CERTIFIED
Widely Recognized
iBwave's software solutions are being used by more RF engineers worldwide than ever before to design in-building wireless networks. Becoming a certified iBwave engineer means you'll have the necessary credentials to tackle the most complex projects for the indoor wireless industry. 

World-class Instructors
Our iBwave Certification instructors are seasoned experts with extensive experience in the field, providing practical insight and best practices into the world of designing in-building networks using the iBwave product suite.

Real Life Examples
The Certification course content is directly applicable to work environment by using real life workshop scenarios building indoor wireless projects, along with quizzes and highly focused exams.
Dedicated Support
Should you require any assistance, have questions or challenges related to the course, or if you're having technical issues with iBwave software, our training and support teams are available to you and will gladly answer any questions.
---
3 LEVELS OF CERTIFICATION
LEVEL 1:
iBWAVE DESIGN ENTERPRISE NETWORK PLANNING
Master your usage of iBwave Design Enterprise to better manage your in-building network design projects. Understand in-building wireless network projects, floor plans, site surveys and the fundamentals of testing.

Create picture plans, design plans and layout plans and generate reports.

Access to the e-Manual: Students will have online access to the e-Manual for 1 year.
In-Class/Virtual Classroom/Online: 21 BICSI CECs
Level 1 Prerequisites: Familiarity with iBwave Design Enterprise and DAS deployment
VIEW SCHEDULE    TEST YOUR KNOWLEDGE
LEVEL 2:
PROPAGATION | DATA COLLECTION | OPTIMIZATION
Work with iBwave Design Enterprise's advanced modules: Collection, Propagation and Optimization. Learn the fundamentals of in-building propagation models and make propagation predictions using the iBwave Design Enterprise Propagation Module.

Perform in-building radio testing using the Collection Module and work with advanced AutoCAD and floor plan features to characterize building partitions. Learn how to leverage information about outdoor coverage to plan indoor coverage with the Optimization Module.

Access to the e-Manual: Students will have online access to the e-Manual for 1 year.
In-Class/Virtual Classroom/Online: 18 BICSI CECs
Level 2 Prerequisites: Level 1 certification
LEVEL 3:
CAPACITY PLANNING | MIMO | COMPLEX VENUES | WI-FI
Master your usage of iBwave Design Enterprise and improve your design planning techniques for large and complex building projects such as stadiums, tunnels and high-rises using both active and passive DAS. Overcome the many challenges involved in stadium environments requiring high capacity coverage for tens of thousands of people simultaneously. Incorporate new technologies, like MIMO and Wi-Fi offloading, and discover the capacity considerations for ultimate data throughput.

Practice Exam: At the end of the session students will be able to take a 1-hour practice exam to review the topics included in the final certification exam.

New for In-Class Sessions: The final 3-hour certification exam can now be completed online within the week following the session through the Learning Center.

Access to the e-Manual: Students will have online access to the e-Manual for 1 year.
In-Class/Virtual Classroom/Online: 17 BICSI CECs
Level 3 Prerequisites: Level 1 and 2 certification
In-Class Certification Sessions
Our three-day in-class certification program provides hands-on workshops and one-on-one help to give you practical experience of the in-building design process using iBwave Design Enterprise. Lead by industry experts, the in-class sessions also let you meet and greet with other colleagues in the field, allowing you to exchange industry experience and build your professional network.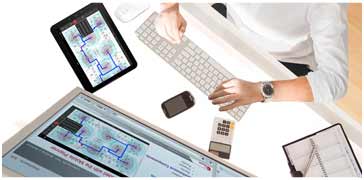 Virtual Classroom Sessions
A virtual classroom with an expert iBwave instructor awaits you through a web-based training platform. Benefit from live Q&A, one-on-one help and discussions with industry peers – all without having to travel. Virtual Classroom gives you the benefits of in-class learning with the convenience of online training. All you need is a computer and an internet connection.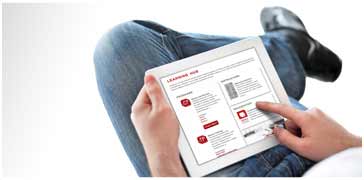 Online Certification Sessions
The engaging and interactive online certification program is designed to give you the best Learning Center experience available. Videos, webinars, narrated slide shows and practical interactive exercises guide you through the course from the comfort and convenience of your own office. Students have a 30-day period to complete the course.