What are 5G networks?
Simply put: 5G networks are the next step in wireless evolution. 5G New Radio (NR) enables:
Enhanced Mobile Broadband (eMBB)
The first stage of 5G adoption will bring high-speed data transfer to portable devices. Smartphones will be able to stream or download HD in seconds, browse the web with lightning-fast speeds, and instantly upload content to their favorite social media network.
Ultra-Reliable Low-Latency Communications (URLLC)
Robust data exchange with little to no delay for mission critical applications such as Public Safety Networks. Other anticipated use-cases of URLLC include smart factories, autonomous driving, remote surgery or medical diagnostics, and smart energy grids.
Millimeter-band radios (mmWave)
5G takes advantage of spectrum (between 24 GHz and 100 GHz) which benefits from extremely short wavelengths. That means mmWave's ability to transmit data quickly and accurately will be a huge benefit in densely populated areas.
Massive Internet of Things (IoT) - mMTC
While MTC (Machine Type Communication) has been around for a couple of years, 5G technology aims to provide Massive Machine Type Communication, meaning millions of devices will be able to communicate with each other. In order to provide connectivity without implementation, maintenance and energy costs going through the roof, 5G will seamlessly connect networks of embedded sensors in smart devices with low latency, along with the ability to scale down data rates, power and mobility to provide low-cost solutions.
Massive Multiple-Input Multiple-Output (MIMO)
Massive MIMO enables dense network architecture which will allow many users to connect within the same area without experiencing slowdowns. Picture a busy street: if 4G is a two-lane highway, massive MIMO with 5G is a four-lane highway with carpooling - a significant increase in capacity and data throughput.
Some say it's not happening. Some say they can do it.
We're actually doing it.
What's the difference between 4G and 5G networks?
5G promises mobile data speeds that vastly exceed the fastest home broadband network currently available to consumers.
Faster Data Transfer 
With speeds of up to 100 gigabits per second, 5G is set to be up to 10 times faster than 4G. Not only will this change the way consumers use their smartphones -- it will introduce a whole new set of devices that take advantage of the new spectrum.
Less Latency 
Communication between cellular towers and connected devices is about to get a whole lot smoother. Delays will be cut down to 1/10th that of traditional 4G networks - paving the way for autonomous devices like self-driving cars.
Increased Coverage and Connection Density 
5G small cells are more compact, easier to install, and require less power than 4G macrocells. They will be able to connect up to 100 times more devices per square kilometer than 4G. 

What will 5G networks allow?
Faster downloads - in the gigabit-per-second range and beyond
In a recent survey, 48% said the top 5G benefit would be never having to use public Wi-Fi services again, and the same number pointed to lightning-fast browsing.
More devices & device types for both personal and enterprise use
It's not just faster smartphones or speedier downloads. 5G will overhaul several industries and create whole new lines of innovative technology. Self-driving vehicles have been in development for years - now, with the widespread adoption of 5G, consumer owned smart cars are on the horizon.
Lower end-to-end network latency
5G will virtually eliminate the lag time it takes for a device to communicate with a network. Play your favorite online games with precision and avoid disadvantages due to connection issues. In the medical industry, where stakes are high, mission-critical tools such as automated surgery equipment that require extremely low latency are moving from concept to application.
For automated driving, split-second decision making can be the difference between safe travel or a devastating accident. 5G's low latency will be essential to ensure vehicles can remain reactive and protect passengers.
Flexibility with network slicing and Bandwidth Parts (BWP)
Whether you plan to use 5G to connect gadgets through the internet of things or just want it for high-speed video streaming, network slicing allows you to designate specific streams depending on the purpose of your wireless infrastructure. Unlike designing for 4G, you can assign up to four channels with different use-cases for 5G networks.
Massive IoT with high density of smart devices.
Not only will 5G enable these fantastic features, it will also eliminate some of the common complaints of using legacy networks (4G and earlier). 5G will solve issues that have plagued existing technologies for years, such as pixelated video calls, long buffer times for streamed movies, and delays between uploading and sharing content.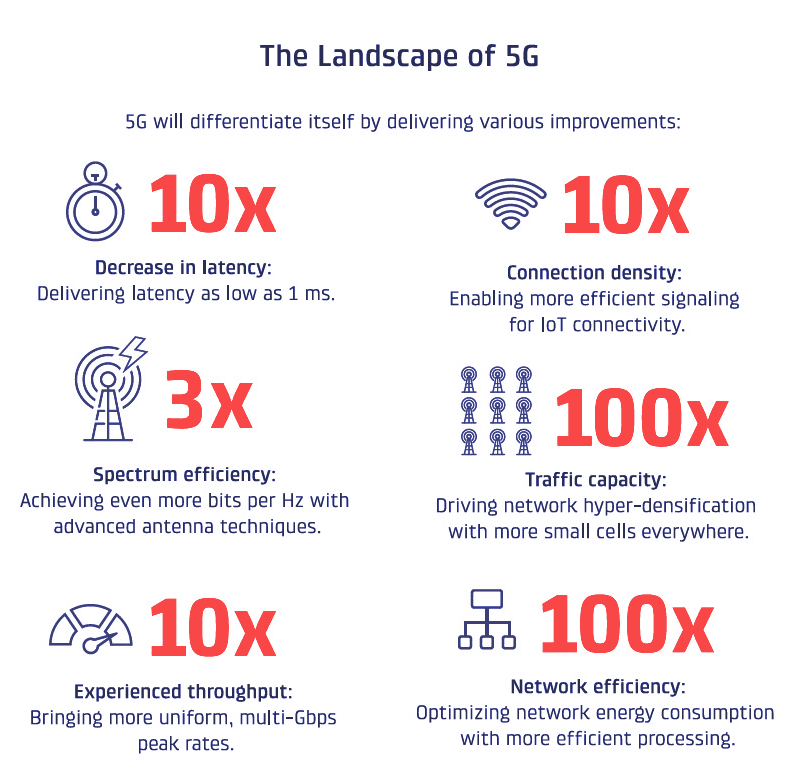 When will 5G be available?
It's already started. iBwave Design, in tandem with its propagation and optimization modules, enables 5G NR design functionality for indoor venues of all types. While operators and system integrators are currently rolling out trials of indoor and outdoor 5G networks, designing for the new technology begins today. 
To benefit from 5G networks, users will need 5G enabled smart devices. While manufacturers continue to test and release 5G capable smartphones, it may be some time before they become the standard. 
What are the 5G challenges?
There are many challenges to designing for 5G networks. Like any new wireless technology, it will take time before the market fully understands the obstacles and opportunities that 5G will bring. We've identified four key challenges that 
Infrastructure Overhauls
mmWave is far more complex to design for than low frequency spectrum, and may require advanced levels of training for RF engineers. These aren't your average waves!
Challenges of designing for mmWave include poor signal range and increased reflection from building materials. There are also cost considerations as in-building mmWaves require an infrastructure overhaul, with new antennae, fiber cabling, and small cells needing to be installed throughout a locale to connect properly.
The time investment of Beamforming 
A key feature of 5G NR - Beamforming - enables ultra-precise data transfer but requires high-level processing and input during the planning and design stage. It's a powerful tool that demands significant design time investments.
The complexity of reliable, consistent low latency
With 5G set to enable smart technology like self-driving cars and automated medical equipment, latency can be catastrophic. Accurate, well designed 5G networks are essential to minimizing latency in these industries.
The cost of evolution
The enhancements that 5G brings don't come without investment. Most 5G equipment is non-compatible with existing infrastructures, so upgrading a network will mean upgrading its antennae. It's no small feat: rolling out 5G across the US could cost an estimated $300 billion.
How to correctly plan 5G networks?
Operators, engineers, and system integrators are currently publishing research on the optimal strategy for planning 5G networks, but one thing is for sure:
5G network design requires powerful software. With its optimization and propagation modules, iBwave Design has built in 5G NR functionality, including high-end customization of individual beams through beamforming, bandwidth partitioning, and 3D network visualization tools. Report generation tools and heatmaps provide visual data for stakeholders so project owners can feel engaged through every step of the design process.

5G network design requires in-depth training. The iBwave Certification Program (iCP) provides award winning training to teach you how to design the most accurate, efficient networks possible. It's accessible online or in a classroom.
Learn more about iBwave Design
Get more educational content on 5G
Still hungry for more 5G content?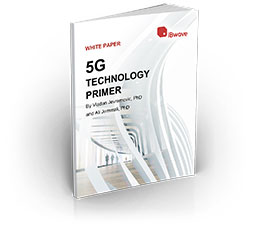 5G White Paper
This white paper provides an in depth analysis on the features of 5G technology so you can feel confident in designing the networks of the future.
Read White Paper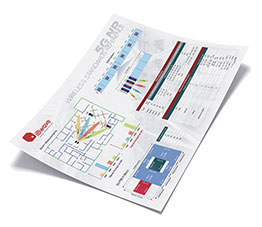 Standards Reference Poster
Download high-resolution printable posters of 5G NR wireless standards reference for the in-building industry
Download poster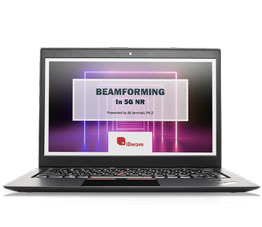 Replay 5G Webinar
Watch part 1 of the Technical Deep Dive webinar series on 5G where Dr. Vladan Jevremovic Ph.D introduce 5G and its key features.
Watch webinar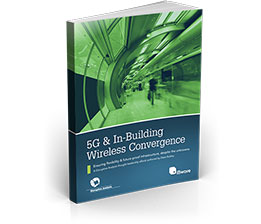 5G eBook
5G is an exciting new technology, but what's the reality, use cases and practicalities when it comes to indoor 5G wireless? Learn more about what the future may hold for this new technology.
Read eBook