Meet our instructors. Our teachers are knowledgeable in various training levels, proficient in several languages and are located all over the world.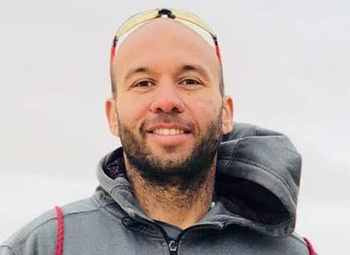 Ahmad Sami
Sales Engineer
Ahmad Sami joined iBwave's Customer Care team in August 2011, helping and supporting users in Europe and the Middle East on a daily basis. He then moved to the Sales Engineering team to provide product demos, develop educational material and deliver special projects. He is now also acting as Subject Matter Expert for Training and Certification.
Prior to working at iBwave, Ahmad worked for a leading test and measurement vendor, where he managed the RF Engineering team, delivering complex turnkey projects for professional communications systems.
Ahmad has 15+ years of RF Engineering experience and holds MBA and B.Sc. degree in Electronics & Communications, various wireless, Wi-Fi, and FTTx certifications, and was involved in multiple mega projects including Smart Cities, Subways, Airports, Stadiums, Malls, etc.
Find him teaching
In-class
Virtual Class
Level 1
Level 2
Level 3
Public Safety
English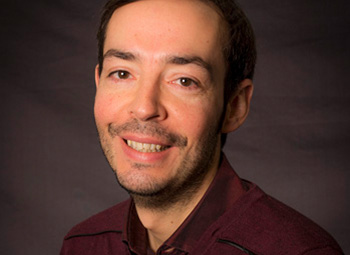 Jean-Francois Seaux
Sales Engineer
Jean-François Seaux has twenty years of experience in the telecommunications industry. Before joining iBwave, he worked for an equipment manufacturer as Project Manager and RF Engineer designing in-building wireless systems in cellular and public safety bands.
Based in Paris, Jean-François provides Sales Engineering support for the French speaking countries in the EMEA region. In particular, he manages the services delivery and the adoption of iBwave solutions for a leading network operator.
Jean-François holds a Masters and a Ph.D. in Electrical Engineering from the University of Limoges.
Find him teaching
In-class
Level 1
Level 2
Level 3
French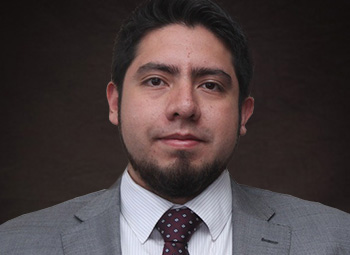 Jorge Martinez
Consultant
Jorge Martínez has a bachelor's degree in Electronics Engineering from the Tecnológico de Monterrey in México, with a specialization in Telecommunication systems from the Jönköking University in Sweden.
With over 7 years of experience as an RF Planning and Optimization Engineer, Jorge has led wireless projects and worked for mobile operators in México and Latin America.
Find him teaching
In-class
Virtual Class
Level 1
Level 2
Level 3
English
Spanish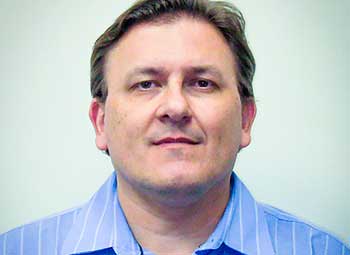 Milton Malva
Sales Engineer
With over 20 years of experience in the design, optimization and implementation of cellular systems, Milton brings with him a wealth of telecommunications knowledge. He has spent most of his professional life working in Brazil and Latin America and now takes care of Sales Engineering tasks for Latin America at iBwave. This includes teaching within Latin America in Spanish and Portuguese.
Milton has a Bachelor's degree in Electrical Engineering and a Master's in Administration from São Caetano do Sul in Sao Paolo. He has also done several telecommunications training programs at LCC International and NEC Brazil.
Find him teaching
In-class
Virtual Class
Level 1
Level 2
Level 3
English
Portuguese
Spanish
Delivered 90+ training sessions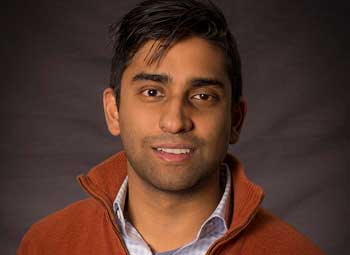 Nazim Choudhury
Director, Market Development
Nazim Choudhury works with clients and potential clients to ensure a firm grasp of the iBwave Product Suite. He is also certified to teach Level 1 and Level 2 of the iBwave Certification program.
Nazim joined iBwave in 2012, after previously working at Ericsson and SNC Lavalin.
Based in the Dallas/Fort Worth area, he is currently focused on innovations and bringing iBwaves next generation technology offerings to market.
Find him teaching
In-class
Virtual Class
Level 1
Level 2
English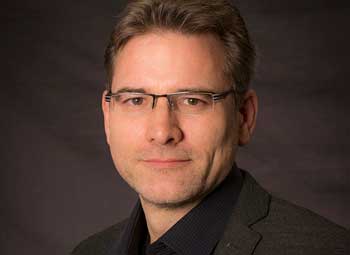 Ralf Burkard
Sales Engineer
Ralf is a dynamic RF professional with more than 20 years of experience in the wireless telecommunications industry. He is skilled at designing in-building wireless solutions, RF planning and network optimization.
Ralf is responsible for overseeing sales engineering activities for iBwave's operations in the Central and Eastern European regions. These include supporting customers, providing technical product presentations and product demos, training new users and playing an active role in in-building seminars, tradeshows and conferences.
Ralf previously worked for network operators and equipment manufacturers in key engineering and managerial positions in Germany, Austria and Hungary. Ralf holds a degree in Electrical and Electronics Engineering from the university of applied science of Wiesbaden.
Find him teaching
In-class
Virtual Class
Level 1
Level 2
Level 3
English
German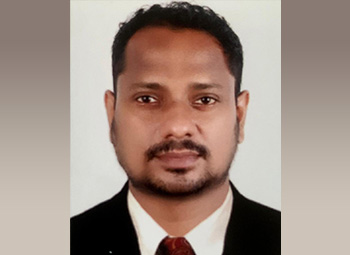 Rajeesh Radhakrishnan
Sales Engineer
Rajeesh Radhakrishnan has over 15 years of experience in the telecom industry. At iBwave he is responsible for Presales and Engineering for South Asia. He also manages a customer support team of five people in India. As an expert in the field of indoor wireless, Rajeesh is experienced in delivering projects covering multiple technologies and solutions such as Active/Passive DAS, FTTX, Wi-Fi, Small cell and Public safety.
Rajeesh joined iBwave's Sales engineering team in December 2014. Prior to iBwave, Rajeesh worked for a leading OEM, where he lead the RF Engineering team, delivering complex turnkey projects for multi-operator multi-technology telecommunication systems. Rajeesh is an electrical engineer from Luna Institute of Engineering India, he is also holds BICSI and Light brigade certifications.
Find him teaching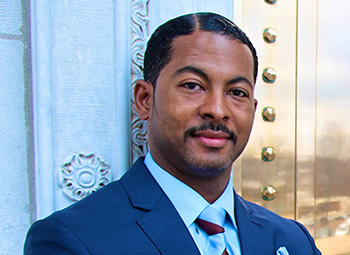 Robin Mitchell
Sales Engineering Manager – Americas
Formerly a Principal Engineer for Verizon Wireless, Robin has over 25 years of design and performance engineering experience in the Wireless Telecommunications industry. From working with teams integrating the first CDMA Network for Alltel Wireless to In-Building and Small Cell Design with Verizon Wireless, he has been an early adopter of many of the industry's implementation, optimization, and design tools.
Robin was the first adopter of the iBwave Mobile Solution and Solutelia's WINd for Verizon Wireless and presented case studies at Verizon's IBTUF (In-Building Technology User Forum) in Austin, TX.
Robin holds a Bachelor of Science degree in Electronics Engineering Technology from Tampa Technical Institute. Currently based in Little Rock, AR, Robin is the Sales Engineering Manager for the Americas.
Find him teaching
In-class
Virtual Class
Level 1
Level 2
English
Jason Papineau
Sales Engineer
Jason has been in the wireless industry for over 28 years working for various wireless industry players including Motorola, U.S. Cellular, PCTEL, and ExteNet Systems. These rolls have provided a wealth of knowledge from maximizing system performance to system verification and commissioning of complex oDAS and iDAS networks.
Known for his technical problem and troubleshooting skills, Jason enjoys the challenge of quickly diagnosing and solving problems and is committed to finding the most efficient solutions for his clients and being able to present technical solutions to a broad range of technical and non-technical audiences.
Jason holds a Bachelor of Applied Sciences degree in Electronic Engineering Technology. Currently based in Bourbonnais, IL, Jason is a Sales Engineer for the Americas.
Find him teaching
In-class
Virtual Class
Level 1
Level 2
English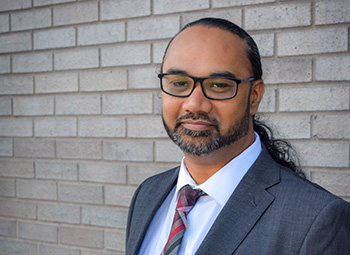 Tony Singh
Sales Engineer
Tony Singh is an accomplished technical professional with more than 18 years of experience in the wireless industry. He is highly skilled in in-building design, testing, commissioning, and optimization, and has significant experience in macro design.
Tony has worked for various wireless industry players, including wireless operator Sprint, in-building product manufacturer LGC (currently CommScope), SOLiD, Powerwave, and various system integrators such as LCC, ARQ, InnerWireless, and now with iBwave as a Sales Engineer. This diverse background has given him a comprehensive understanding of the challenges and products involved in distributed antenna systems (DAS) at various stages.
One of Tony's passions is teaching, and he enjoys explaining complex technical topics in simple terms. He has worked as a technical trainer for SOLiD teaching students RF 101, In-building Design, and commissioning. Currently, at iBwave along with supporting Sales as a Sales Engineer, he also teaches Level 1 and 2 iBwave Certification Classes.
Tony has a Master of Science in Electrical Engineering and a Master of Business Administration. This unique combination of technical and business skills gives him a balanced approach to problem-solving and allows him to consider both technical and management perspectives when working on projects.
Find him teaching
In-class
Virtual Class
Level 1
Level 2
English