iBwave Wi-Fi & Mobile Products available through Crossover
iBwave Wi-Fi® and iBwave Mobile Product Suites are now available through Crossover. With the help of iBwave's HetNet solutions, Carriers and System Integrators can now accurately plan, design and implement in-building wireless networks while saving valuable resources.
Read the original press release here
July 25, 2016 - iBwave is pleased to announce that its innovative iBwave Wi-Fi and iBwave Mobile product suites are now available across the U.S and Canada, through Crossover Distribution, a value-added distributor of wireless broadband solutions and in-building wireless / DAS technologies.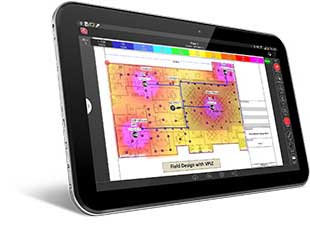 "When it comes to in-building wireless network planning and design, iBwave is the industry standard trusted by leading integrators and service providers" commented Darin Gibbons, Vice-President, for Crossover. "We are certain that addition of the iBwave Wi-Fi and Mobile software to our portfolio will help our customers streamline the planning, design and implementation of in-building wireless networks for Cellular, Small Cells and Wi-Fi technologies" he concluded."Crossover was an early adopter of the iBwave Design Enterprise Suite", added John Taylor, President of Crossover. "Our channel partners have been leveraging this tool from Crossover for years and now they will have access to new iBwave tools to improve their efficiencies in the field".

iBwave Wi-Fi® is a complete Wi-Fi network design production solution that integrates seamlessly with the iBwave Wi-Fi® Mobile app, enabling Wi-Fi design teams and their customers to easily collaborate regardless of location. The solution provides 3D modeling, prediction calibration, a components database of all network equipment, and an iBwave viewer for customers to easily view design files and run their own reports. With the project uploaded to the cloud, collaboration and access is easy for all stakeholders.

iBwave Mobile is a suite of cloud-connected mobile apps that enables RF engineers to efficiently collect, share and validate data while on site to avoid recurring visits. Plus it gives them the ability to document their site surveys with pictures, annotations and markups to produce "As-Built" documentation.

"We are excited about our HetNet software solutions being available through Crossover Distribution" said Benoit Fleury, VP Product Line Management, iBwave Solutions. "iBwave's cloud connected tools enable seamless collaboration between site survey, installation, RF design and maintenance teams alike".
ABOUT CROSSOVER CORPORATION
Crossover Corporation is a value-added distributor of wireless broadband, in-building cellular and telecom technologies to the North American marketplace. These technologies are purchased by telephone companies, internet service providers, cable TV operators and a national network of integrators, certified dealers, value-added resellers and contractors.

They provide full service sales, engineering, technical support and logistics for their key vendor partners. With offices located in Toronto, Ontario and Sparta, New Jersey, they offer North American coverage and smooth order fulfillment.

FOR MORE INFORMATION, PLEASE CONTACT:
Darin Gibbons
Vice-President
Crossover Corporation
Phone: 905-593-1801
Email: dgibbons@crossoverdistribution.com
URL: www.crossoverdistribution.com
---
About iBwave
iBwave Solutions, the standard for converged indoor network planning is the power behind great in-building wireless experience, enabling billions of end users and devices to connect inside a wide range of venues. As the global industry reference, our software solutions allow for smarter planning, design and deployment of any project regardless of size, complexity or technology. Along with innovative software, we are recognized for world class support in 90 countries, industry's most comprehensive components database and a well-established certification program. For more information visit: www.ibwave.com
For more information, please contact
Amna Chishty
Communications Specialist, iBwave
E: amna.chishty@ibwave.com