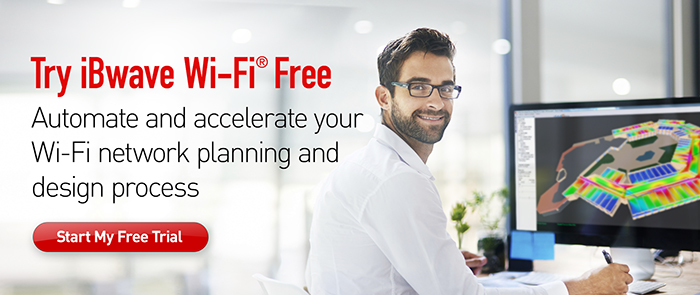 It's been a few months since we launched our new 3D Wi-Fi network design and planning software and we thought we'd share with you what some of our customers love about it.

10GB of free cloud storage to drive collaboration.
Use your 10GB of free cloud storage to easily collaborate with your team and customers. Save, access and share your design files from anywhere, anytime. You can even provide your customers with our free read-only software iBwave Viewer so they too can access and review design files in 3D, and run their own reports.

The ability to automatically place access points and assign channels.
Save time by running 'Automatic Access Point Placement' and then simply editing the AP locations by dragging them into position. Then when you're ready, you can run 'Automatic Channel Assignment' to save even more time.

Advanced 3D modeling and a full database of network components.
Import AutoCAD, PDF or image files to model your venues and view your network design in full 3D detail including all access points, cabling, routers, controllers in more using our 3D viewer. With all parts included, you can then automatically generated a full bill of materials.

Sound interesting? Give it a try free for 15 days, and let us know what you think!





Have questions before you get started? We're here to help.
Get in touch anytime by email or call us at 1-855-442-9283.

Wirelessly yours,
iBwave
FOLLOW US ON ...



T +1 855 4.iBwave • F +1 514 409 2499
7075, Robert-Joncas • Suite 95 • Montreal, QC • H4M 2Z2 Canada