Wireless connectivity is no longer a nice-to-have, it's a must-have. People expect it everywhere, all the time. But providing seamless connectivity is not easy to do. Venues can be complex, technologies are converging and evolving, equipment is expensive, and projects can be time-consuming and costly. For carriers, the complexities of deploying wireless solutions can often lead to a backlog of projects, missed revenue, slow market growth and ultimately, unhappy customers.
Keeping customers happy starts with a great network design.
iBwave Solutions provides incredibly powerful software to design indoor wireless networks. Our software is used by hundreds of operators, OEMs, and integrators around the world and is the power behind over 100,000 indoor wireless networks. It simplifies even the most complex of deployments, significantly reduces deployment time, and can cut your costs in half. It is more capable, powerful, and productive than any software on the market.
Plan, design and deploy indoor wireless networks faster.
OPTIMIZE YOUR DESIGNS TO MINIMIZE YOUR COSTS
Reduce the risk of over-spending on network equipment by ensuring that the amount of equipment you include in your design is the most optimal amount. Never over-spend again.
INCREASE CUSTOMER RETENTION WITH HIGH-QUALITY NETWORKS
Ensure the networks you deploy meets the demand of your customers with granular and accurate capacity planning and network performance KPI simulations, before you deploy.
SIMPLIFY NETWORK MAINTENANCE, UPGRADES, AND ASSET MANAGEMENT
Track all of your sites, projects, and assets in one cloud-connected location to easily access your files when a network needs maintenance or an upgrade. Simulate upgrades to determine accurate costs and performance ahead of time.
AUTOMATE THE DESIGN PROCESS, REDUCE THE PROJECT LIFECYCLE
Automate the network design process with powerful software that automates RF calculations,streamlines design tasks, drives collaboration and accurately simulates network performance.
DESIGN MULTI-TECHNOLOGY NETWORKS IN ONE SOLUTION
Be ready for the convergence of networks with a solution you can design for multiple technologies with: DAS, Wi-Fi, Public Safety, indoor/outdoor.
EASILY COLLABORATE WITH OTHER CARRIERS AND PROJECT PARTNERS
With the iBwave .ibw file format the industry standard, it's easy to collaborate with other carriers and project partners on projects. Plus we've got a free iBwave Viewer, so even if your project partners aren't using iBwave, they can still read the design files.
iBwave Solutions for Carriers
We provide a suite of products and training aimed at helping carriers plan, design and deploy high performing wireless networks.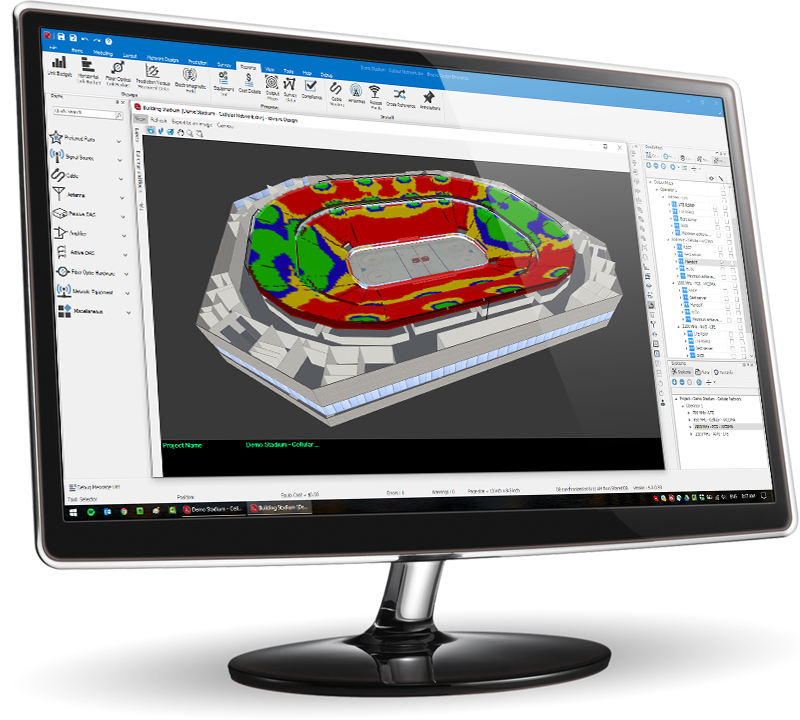 Data
synchronization
Seamless integration
One version, one location for all design data

Cloud Connectivity
Seamless integration between products
10GB of cloud storage
Work seamlessly on the mobile app or desktop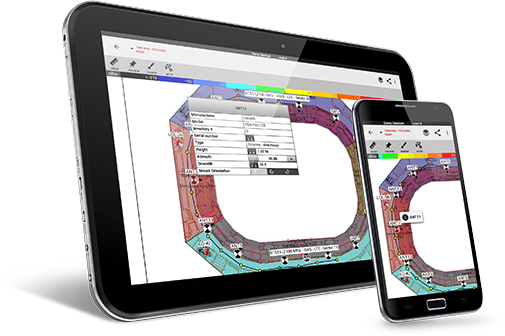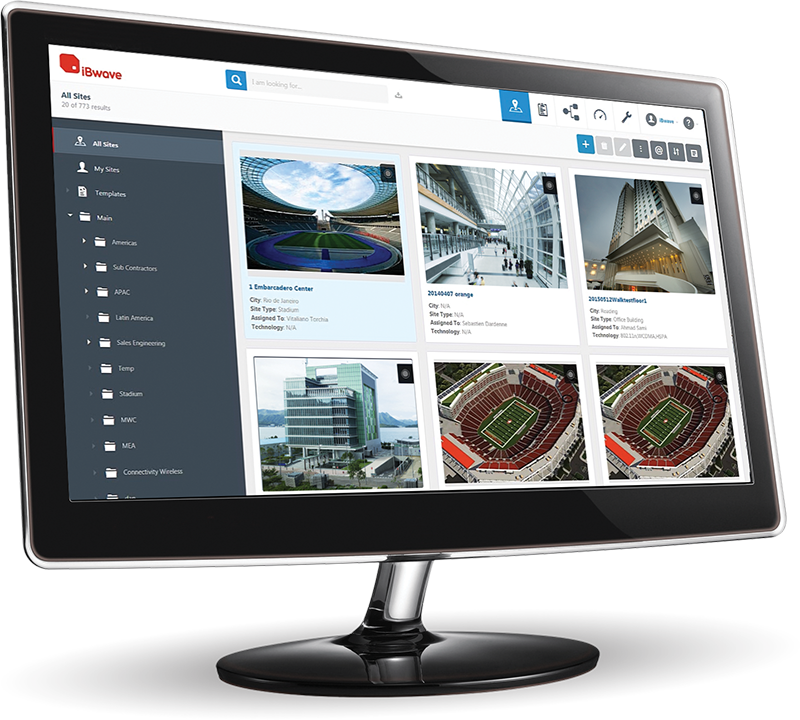 Project Management Software to Manage All Your Sites from One Location
One location to manage all your sites
Shared information between locations
Project plans and work flow automation
Project progress and cost tracking
Quick insight on all projects
Project dashboards and reports
Discover iBwave Unity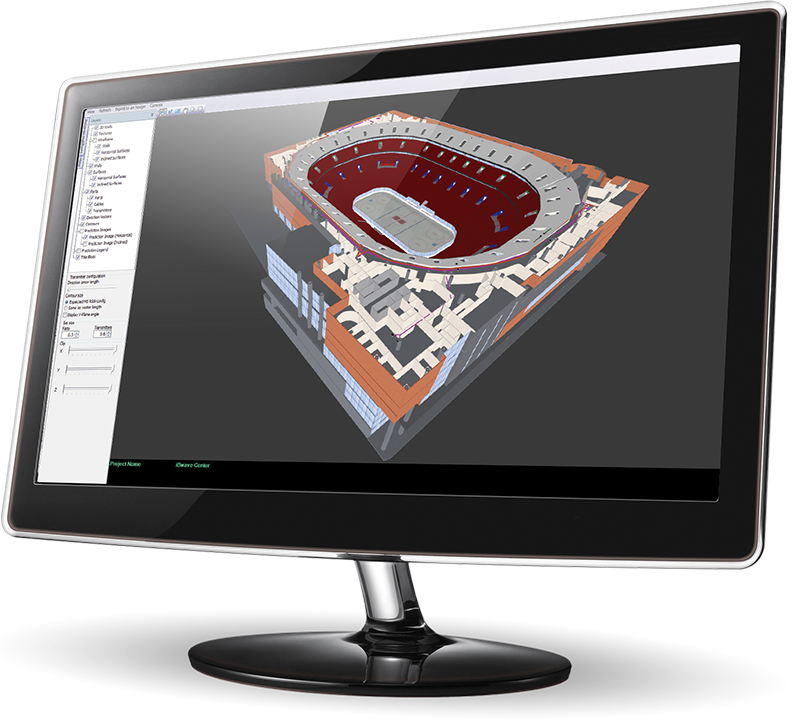 Free Viewer for Stakeholders
Ensure standard format
Validate compliance quickly/easily
Receive projects
Collaborate with all stakeholders
Learn more about iBwave Viewer
EBOOK: PRIVATE LTE NETWORKS & CBRS
Industry thought-leader and futurist Dean Bubley of Disruptive Analysis is here to demystify the subject in his comprehensive eBook all about the future of private wireless networks.
GET YOUR FREE EBOOK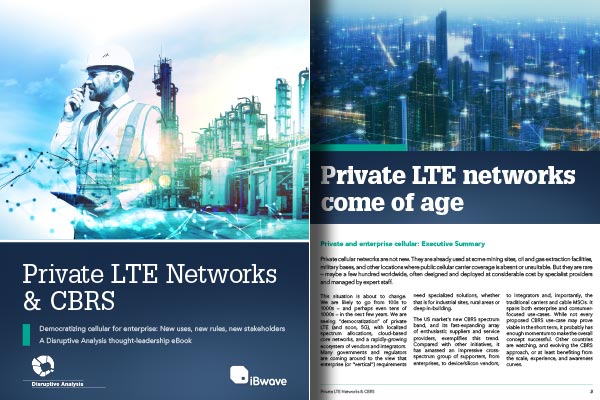 CASE STUDY: HOW VIRTUA CONNECTS VENUES OF ANY SIZE AND TYPE USING iBWAVE DESIGN
Virtua's In-Building teams survey, design and install intricate solutions for a variety of venue types. With solutions for both cellular and Wi-Fi, they ensure connectivity regardless of project complexity.
VIEW CASE STUDY
DOWNLOAD PDF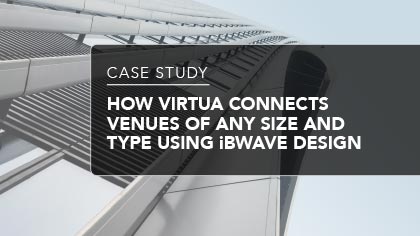 WHITE PAPER: 5G TECHNOLOGY PRIMER
Bandwidth demand from consumers has never been higher. Now that 5G is finally here, the technology promises to meet this demand with new innovations and features that bring low latency, high data rate connectivity to the end user. With techniques such as antenna beamforming and bandwidth partitioning, 5G has the power to provide connectivity to a wide range of applications in the cellular industry.
DOWNLOAD PDF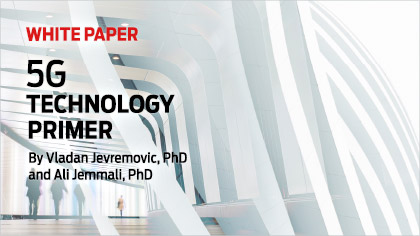 SUPPORT IS DELIVERED BY OUR TEAM OF NETWORK DESIGN EXPERTS. AVAILABLE WORLDWIDE, AT ALMOST ANY TIME. WE'RE HERE TO HELP.
CONTACT SUPPORT
LOOKING FOR SOME TRAINING?
OUR COURSES TEACH YOU THE LATEST IN-BUILDING WIRELESS NETWORK PLANNING AND MANAGEMENT TECHNIQUES.
LEARN MORE