What's New in iBwave Design
The latest iBwave Design release refines and improves the design process for 5G networks with Beamforming capability and new output maps. It also adds optimizations to inclined surfaces for stadium design which can save up to 60% of time modeling seating.
Optimized Inclined Surfaces
Save up to 60% of time modeling stadium seating with the ability to define and trace tops and bottoms for inclined surfaces.
GO TO iBWAVE DESIGN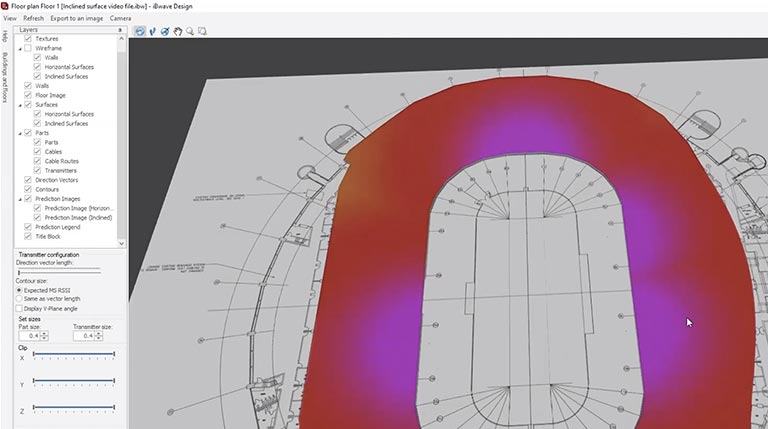 ---
5G Beamforming Capabilities
Create beam-specific output maps that define individual beam parameters and types.
GO TO iBWAVE DESIGN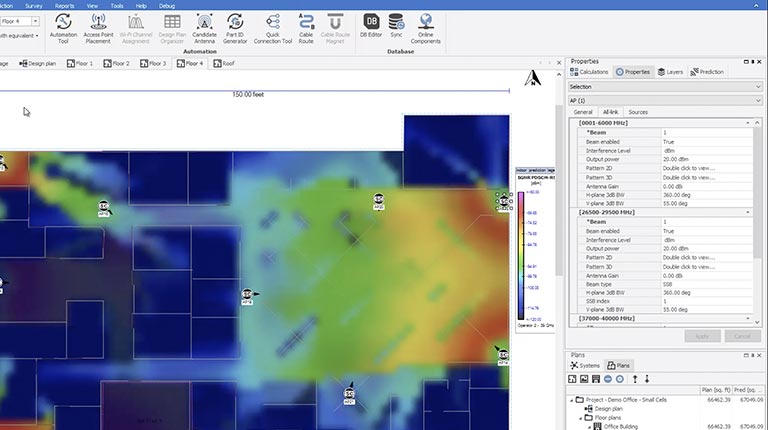 ---
New 5G Output Maps
Get an additional level of 5G NR analysis with visual representation for:
PDSCH-RP
SS-RSRQ
Capacity
Dominance over Macro
Handoff Matrix and Threshold Parameters
GO TO iBWAVE DESIGN