System integrators require indoor wireless network design solutions that help them to win more projects with accurate and cost-effective network design, which is why best-in-class system integrators use iBwave.
As a system integrator you have three main challenges: how to win projects, how to keep your customers happy with network designs that meet their KPIs and budget, and how to remain profitable in the process so you can grow as a company. Not always easy. iBwave gives you the ability to accelerate the design and bid process, manage all your sites from a single location, track costs and resources against project plans, design multi-technology networks in advanced 3D, and easily generate professional proposals, quickly. We provide the most profitable way for system integrators to design and deliver indoor wireless network design projects.
Win more projects with accurate network designs that cost less.
iBwave is the best-in-class software for system integrators designing indoor wireless networks. Our software is the power behind some of the largest indoor wireless networks in the world and is used by hundreds of operators and OEMs. Our software provides the ultimate solution for system integrators to manage, track, and report on all projects at every stage of a wireless network design project.
Design accurate and high-quality indoor wireless networks for less.
DESIGN AND SIMULATE THE MOST COST-EFFICIENT NETWORK DESIGNS
Simulate different network configurations to find the most optimal and cost-efficient solution that will meet the KPI's of your customer.
ACCELERATE THE BIDDING PROCESS
Design and simulate the proposed network in 3D from a database of over 37,000 parts. Easily generate and send your customer an accurate bill of materials and professional project proposal documents with a few mouse clicks.
INCREASE THE ACCURACY OF NETWORK DESIGN PROPOSALS
Increase your bid win rate with accurate design proposals that you have simulated and know will meet your customer's KPIs.
DESIGN ALL NETWORK TECHNOLOGIES WITH ONE SOLUTION
Design DAS, Wi-Fi, and public safety networks with the ability to take into consideration outdoor interaction. Do everything in a single solution, with one file format.
IMPRESS YOUR CUSTOMERS WITH PROFESSIONAL PROPOSALS
Impress potential customers with professional proposals that you can easily generate with a few clicks of the mouse.
MANAGE ALL SITES, PROJECTS AND FIELD INFORMATION IN ONE PLACE
Track all your sites, projects, information from the field , and documentation in a single location in the cloud. Always have the most up-to-date information at your fingertips, and never waste time searching for project data again.
iBwave Solutions for System Integrators
We provide an integrated suite of products for planning, designing and delivering all indoor wireless networks.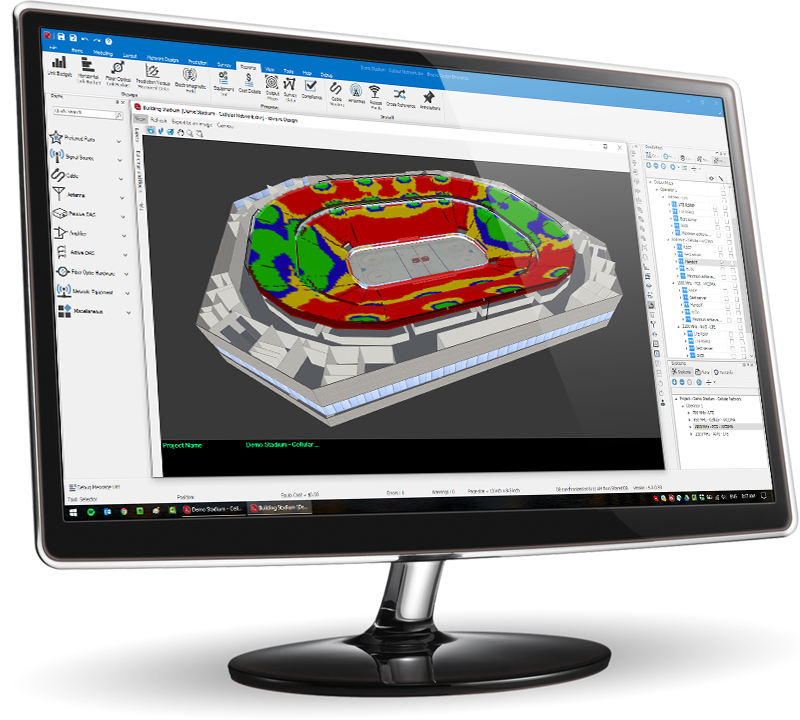 Data
synchronization
Seamless integration
One version, one location for all design data

Cloud Connectivity
Seamless integration between products
10 GB of cloud storage
Access files on desktop or app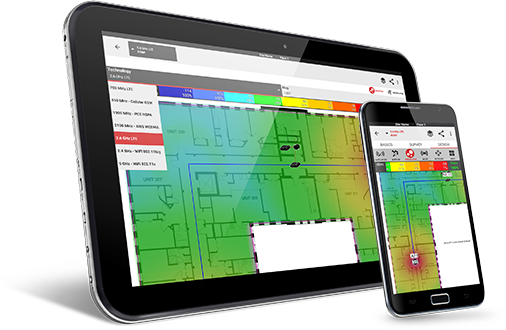 Site Surveys & Design Apps
Collect survey data for both Wi-Fi and Cellular networks using just your Android device, or third-party testing tools
RF and Wi-Fi measurements collection tool
Geo-located pushpins to save site visuals to
Small cells and Wi-Fi network design
Automatic access point placement
Instant network performance prediction
Cloud connectivity to PC versions
Discover iBwave Mobile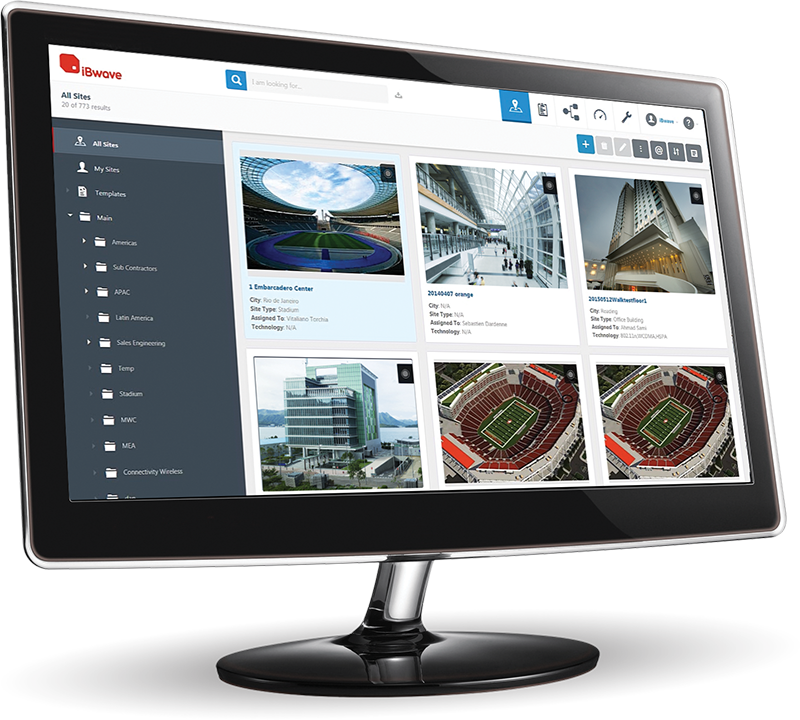 Project Management Software to Manage All Your Sites from One Location
One location to manage all your sites
Shared information between locations
Project plans and work flow automation
Project progress and cost tracking
Quick insight on all projects
Project dashboards and reports
Discover iBwave Unity
SUPPORT IS DELIVERED BY OUR TEAM OF NETWORK DESIGN EXPERTS. AVAILABLE WORLDWIDE, AT ALMOST ANY TIME. WE'RE HERE TO HELP.
CONTACT SUPPORT
LOOKING FOR SOME TRAINING?
OUR COURSES TEACH YOU THE LATEST IN-BUILDING WIRELESS NETWORK PLANNING AND MANAGEMENT TECHNIQUES.
LEARN MORE