iBWAVE MOBILE
AUTOMATE YOUR SITE SURVEY PROCESS.
With the iBwave Mobile app, you can capture all the information from a site survey (measurements, photos, notes) and easily share the information with other team members via the cloud. Opening and working on design files is seamless between iBwave Design and iBwave Mobile. And with iBwave Mobile Planner, you can go one step further and also start the design of the network on-site using the automatic access point placement to validate candidate locations as you go. The result of using iBwave Mobile? Network designs take less time, are more accurate and the risk of rework during installation is eliminated.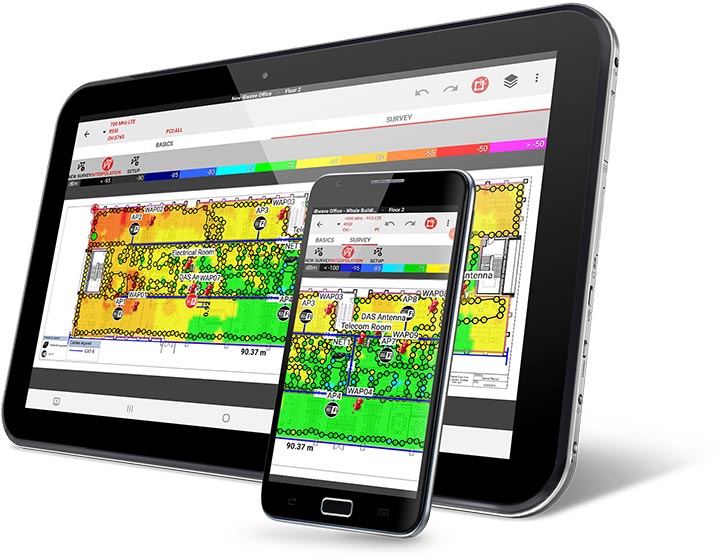 Discover the right iBwave Mobile app for you.
Not every company has the same site survey needs. Find the right version of iBwave Mobile for you.
Ideal for Site Surveys, Small Cells & Wi‑Fi Designs.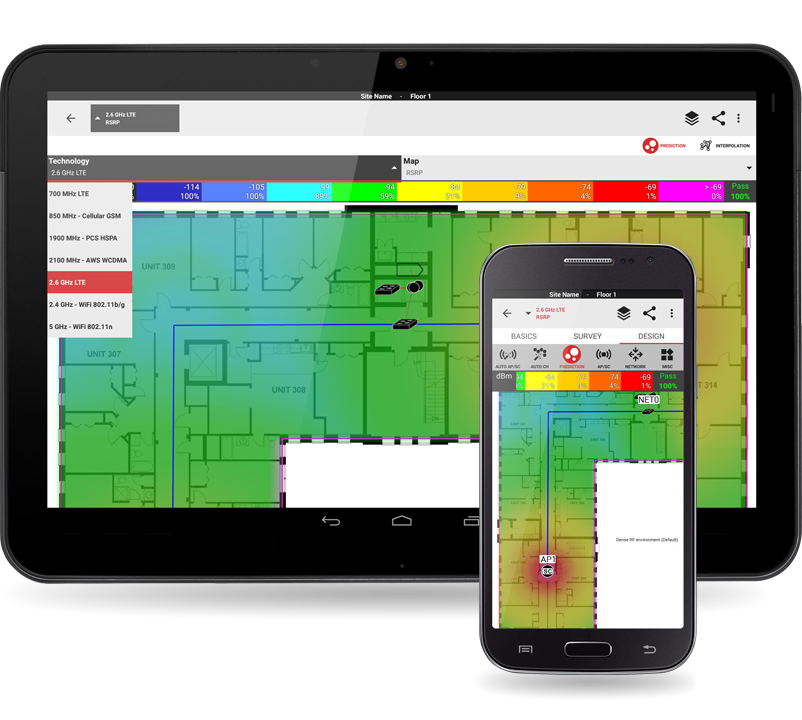 The simplest way to survey private networks.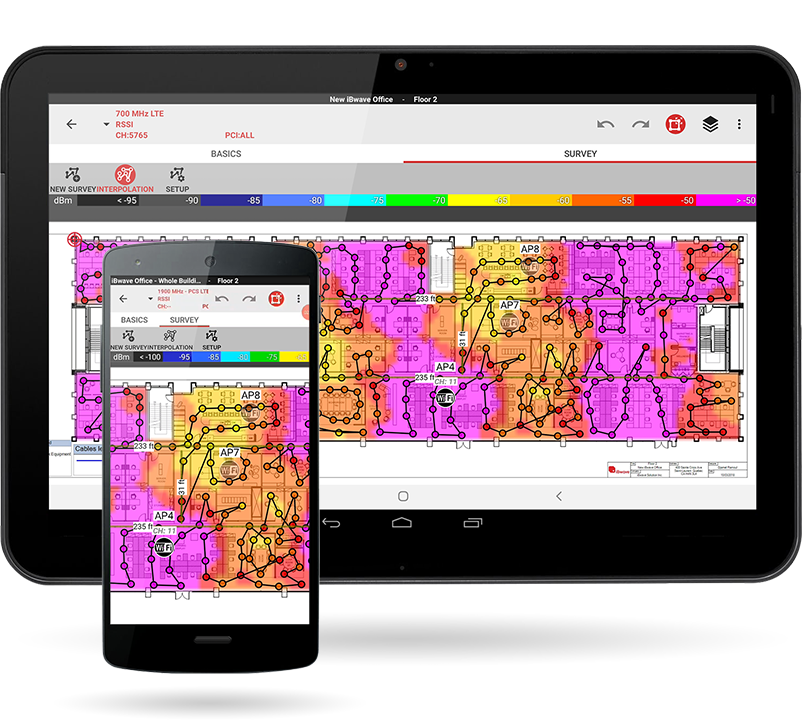 A simple, lightweight and affordable way to survey Public Safety networks.